Diplo rivela tutti i featuring presenti nel nuovo album dei Major Lazer!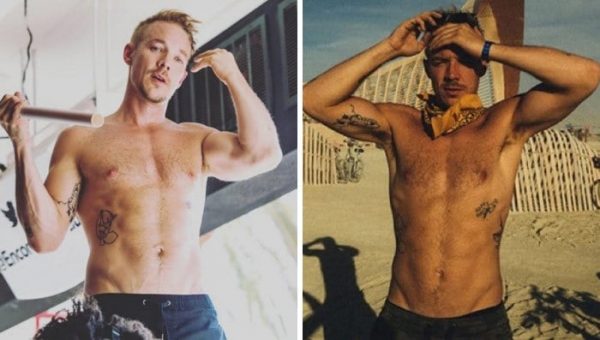 I Major Lazer si sono sicuramente un progetto musicale di successo per quanto riguarda le vendite dei singoli. Come ben sapete, la scorsa estate hanno ottenuto un successo strepitoso in tutto il mondo con "Lean On", canzone che ha anche reso famosa la cantante danese MØ, per poi riuscire ad ottenere altri successi abbastanza buoni anche con i successivi singoli. Certo, ciò non ha permesso loro di ottenere risultati rilevanti con l'album "Peace Is the Mission", ma a quanto pare avere hit li ha soddisfatti abbastanza, tant'è che sono già tornati con il singolo "Cold Water", cantato dalla stessa MØ e Justin Bieber (QUI PER ASCOLTARLO).
Ora che il singolo inizia a farsi notare nelle classifiche internazionali (SCOPRI DOVE HA DEBUTTATO ALLA 1), Diplo inizia a sua volta a concedere interviste in cui parla del nuovo disco, intitolato "Music Is the Weapon". In particolare, il produttore di "Bitch I'm Madonna" ha rivelato i nomi di alcuni artisti che parteciperanno sicuramente al progetto, e di altri che invece potrebbero partecipare. Quelli che prenderanno parte al disco in maniera certa sono Usher, Sam Hunt, Travis Scott e Sia, mentre quelli che ci saranno quasi sicuramente sono Tove Lo e Tinashe, quest'ultima sempre più lontana dalle sue origini musicali R&B.
Che dire, un progetto che visti i nomi coinvolti si prospetta molto interessante. Noi siamo curiosi soprattutto di ascoltare i brani interpretati da Usher e Sia, tuttavia tutti gli artisti nominati sono talentuosi, e ciascuno di loro potrebbe dare un contributo notevole per la buona riuscita del progetto. Voi cosa vi aspettate da questo disco?