Major Lazer: nel nuovo album anche Katy Perry e Sia (DETTAGLI)

Recentemente Diplo si è preso una piccola pausa dallo studio di registrazione per parlare con Zane Lowe dei suoi progetti futuri, in particolare del nuovo album dei Major Lazer di cui ancora non si conoscono molti dettagli.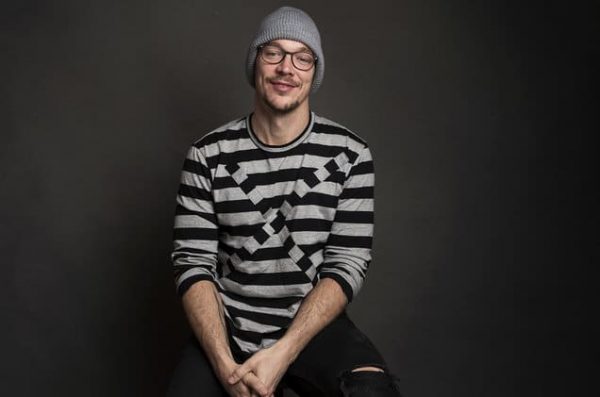 Pur essendo ancora in fase di lavorazione, il nuovo disco ha già prodotto innumerevoli hit come Cold Water ft. Justin Bieber e MØ, Run Up featuring PARTYNEXTDOOR e Nicki Minaj e Know No Better featuring Travis Scott, Camila Cabello e Quavo.
In questa intervista, Diplo dichiara di volersi concentrare sui Major Lazer, mettendo da parte per un po' la collaborazione con Skrillex e le voci che circolavano da mesi sul rilascio di nuova musica:
"Credo che per ora mi dedicherò solo ai Major Lazer. Lo scorso anno ho fatto di tutto ed è stato difficile gestire al meglio più progetti contemporaneamente. Quest'anno invece ho intenzione di rilasciare più musica possibile con i Major Lazer."
Con moltissime collaborazioni già confermate per il prossimo disco, come Camila Cabello, J Balvin, Anitta, Starrah, Katy Perry, Julia Michaels, Sia, Mark Ronson, Mr. Eazi, i fan sono ansiosi di conoscere maggiori dettagli sul seguito del tanto acclamato Peace Is The Mission, terzo album in studio del gruppo pubblicato nel 2015.
"Avremo sicuramente Usher, ritornerà MØ, abbiamo una canzone con Sam Hunt […], Travis Scott, […] Sia ha contribuito con alcune idee ma un brano [nel disco] potrebbe essere interamente suo. Canterà sicuramente in background in una canzone."
Eppure Diplo sembra incerto su come e quando terminare il prossimo EP intitolato Music Is The Weapon, cedendo ad una delle ultime – e più redditizie – mode del mercato musicale: rilasciare un singolo alla volta senza creare un unico progetto discografico.
"È folle vedere la gente ai nostri concerti e sento che dovremmo concentrarci su una canzone. Ogni volta che rilasciamo un pezzo vogliamo che il pubblico sappia che è LA canzone. Abbiamo più di trenta pezzi già pronte e sarebbe facile pubblicare un album ma non sono sicuro che la gente digerisca la nostra musica in questo formato. Non ascoltano il nostro album come farebbero con una canzone o vedendo i nostri video."
Potete ascoltare l'intervista completa di Beats 1 su Apple Music:
.@diplo says he did an EP w/ @iStarrah + @MAJORLAZER has tracks with @mreazi, @imjmichaels and @katyperry. STACKED! https://t.co/vI8bIPpYLN pic.twitter.com/4xrRSaiO3j

— Beats 1 (@Beats1) 1 giugno 2017