Mariah Carey – The Star | VIDEO UFFICIALE
AGGIORNAMENTO!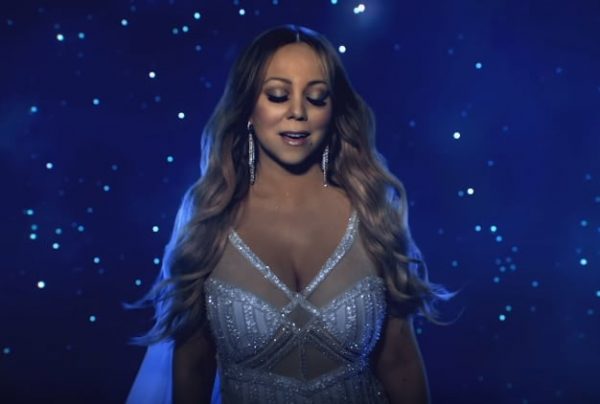 Rilasciato oggi il video di The Star, colonna sonora dell'omonimo cartone animato dedicato alla Natività. Una dolcezza ed una tematica, con le immagini del film che passano sullo sfondo, che per ovvi motivi ci rimandano al capolavoro When You Believe, soundrack premio Oscar in cui Mariah cantava con la grande Whitney.
Dopo questa parentesi nostalgica, ecco il video di The Star:
---
Mariah torna con un brano natalizio, colonna sonora di un film d'animazione incentrato sulla Natività
Mariah Carey e il Natale, un connubio imbattibile e sempreverde. Dopo i suoi enormi successi legati al periodo natalizio, la Diva è tornata a prestare la sua voce per la colonna sonora del film d'animazione The Star, alla quale hanno partecipato anche le Fifth Harmony con la traccia Can You See (QUI per ascoltarla).
La canzone da lei interpretata si intitola proprio The Star, e l'ha presentata lei stessa quest'oggi nei suoi profili social:
Surprise! My new Christmas song THE STAR is out now! #TheStarMovie 🌠🎄https://t.co/bOzkYI1MRU

— Mariah Carey (@MariahCarey) 20 ottobre 2017
Dopo averla ascoltata non sembra anche a voi che il Natale sia più vicino?
---
Testo
[Verse 1]
One dark night
Something said, "Follow the light"
So you look up and see the word
That's written upon the sky
Strong and wise
Keeping the Lord as your guide
And through the doubt, you realize
He's with you all the while
[Chorus]
Follow that star above you
Should the world try to break you down
There is one who waits for you
Though you can't see him now
Thunder and rain surrounds you
But His love's just a breath away
If you follow your heart, follow the light
Follow that… star
[Post-Chorus]
Follow your heart, it's Christmas
Follow your heart, it's Christmas
[Verse 2]
Shining bright
The spirit of love at first sight
And when the door won't welcome you
Heaven will help you inside
Gathered 'round
Bearing the gifts to the crown
A miracle comes, the babe is born
And angels are heard on high
[Chorus]
Follow that star above you
Should the world try to break you down
There is one who waits for you
Though you can't see him now
Thunder and rain surrounds you
But His love's just a breath away
If you follow your heart, follow the light
Follow that… star
[Post-Chorus]
Follow your heart, it's Christmas
Follow your heart, it's Christmas
[Bridge]
Follow that voice you heard that no one else believed
Follow the dream that brought the King on Christmas Eve, oh
[Chorus]
Follow that star above you
Should the world try to break you down
There is one who waits for you
Though you can't see him now
Thunder and rain surrounds you
But His love's just a breath away
If you follow the voice, follow the song
Follow the word that makes you strong
Follow your heart, follow the light
Follow that… star
[Post-Chorus]
Follow your heart, it's Christmas
Follow your heart, it's Christmas
Follow your heart, it's Christmas
Follow your heart, it's Christmas
Follow your heart, it's Christmas
Follow your heart, it's Christmas
Follow your heart, it's Christmas