Maroon 5 feat Julia Michaels – Help Me Out | traduzione testo nuova canzone
I Maroon 5 rilasciano un nuovo singolo dal disco di inediti, si chiama "Help Me Out" e vede la collaborazione di Julia Michaels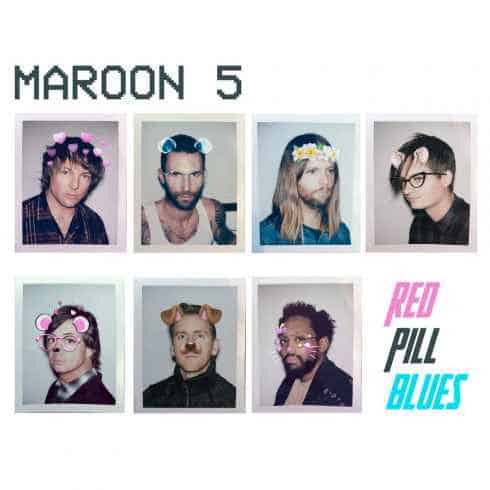 Anticipa il loro nuovo album "Red Pills Blue" (vedete la cover qua sopra) in uscita quasi sicuramente a Novembre 2017. La band torna a 3 anni dal loro ultimo disco "V" che ad oggi ha venduto più di due milioni di copie a livello mondiale.
Dopo "What Lovers Do" tornano con un'altra collaborazione femminile, insieme a Julia Michaels, si chiama "Help Me Out", e secondo noi potrà fare bene nelle classifiche, nonostante non abbia la potenza di grandi hit del passato come "She Will Be Loved" o "Payphone".
Testo
[Verse 1: Adam Levine]
I'm getting kinda over this
I need a metamorphosis
Are you as weak as me?
If not, do you want to be?
[Pre-Chorus: Adam Levine]
I need some type of [?] saving
I need some [?] of complicated
[Chorus: Adam Levine & Julia Michaels]
Help me out
'Cause I don't wanna do this on my own
Help me out, out
Help me out, 'cause I need something [?] to calm me down
Help me out, out
[Verse 2: Adam Levine & Julia Michaels]
I don't mean to bother you
But there's something that I want from you
Distract me from thinking too much
Loose ends all tied up with a touch
[Pre-Chorus: Julia Michaels & Adam Levine]
I need some type of [?] saving
I need some [?] of complicated
[Chorus: Adam Levine & Julia Michaels]
Help me out
'Cause I don't wanna do this on my own
Help me out, out
Help me out, 'cause I need something [?] to calm me down
Help me out, out
[Bridge: Adam Levine & Julia Michaels & Both]
Hey, hey I know that there will come a day
When you, you'll need somebody to–
Hey, hey I know that there will come a day
When you, you'll need somebody to–
Help you out
Help me out
Help me out
Help me out, out
[Chorus: Adam Levine & Julia Michaels]
Help me out
'Cause I don't wanna do this on my own
Help me out, out
Help me out, 'cause I need something [?] to calm me down
Help me out, out
[Bridge: Adam Levine & Julia Michaels & Both]
And, hey I know that there will come a day
When you, you'll need somebody to–
Hey, hey I know that there will come a day
When you, you'll need somebody to–
Help you out
Help me out
Help me out
Help me out, out