Meghan Trainor – No | video premiere
Meghan Trainor è stata sicuramente una delle star più rilevanti del 2015: con la sue hit "All About That Bass" e "Lips Are Movin'" è riuscita infatti a crearsi un'immagine non indifferente grazie ad un carisma e una personalità che da tempo mancavano nel panorama musicale. La sua musica ha ottenuto un vasto successo soprattutto nel mercato statunitense, dove il suo disco di debutto, "Title", ha ricevuto il disco di platino per aver venduto ben un milione di copie, risultato non indifferente.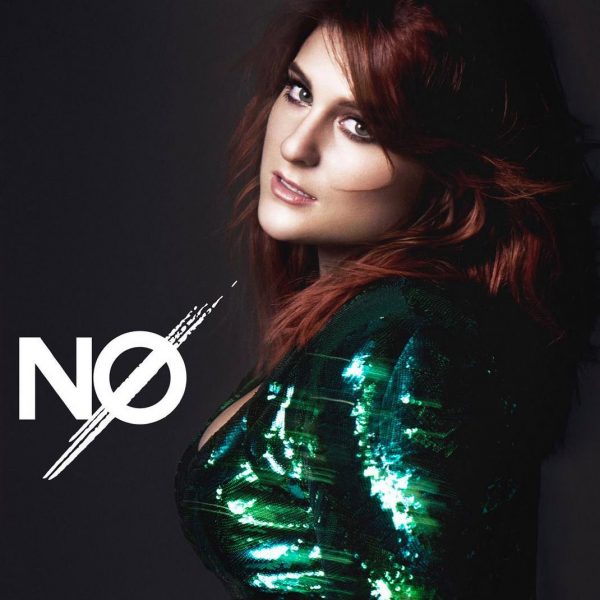 La cantante quindi non ha voluto aspettare che il suo momento di gloria finisse per continuare a sfornare nuova musica e si è subito messa a lavorare al suo secondo disco di inediti che, come già annunciato qualche tempo fa, verrà pubblicato nella prima metà del 2016. Poche ore fa, Meghan Trainor ha annunciato su Twitter che il lead single del suo nuovo disco è finalmente pronto:
Finalmente ho il primo singolo del mio nuovo disco e sto avendo problemi a dormire per quanto sia eccitata #NO
Finally got my first single for my new album and I'm having trouble sleeping in so excited 🙊 #NO

— Meghan Trainor (@Meghan_Trainor) January 31, 2016
Il singolo probabilmente sarà rilasciato molto presto e quel "#NO" rappresenta sicuramente le iniziali del titolo della canzone. Il sound che caratterizzerà la canzone è ancora del tutto ignoto ma molto probabilmente ricorderà il ritmo  catchy che contraddistingueva le canzoni del suo precedente lavoro discografico.
Ma quella di rilasciare così velocemente nuova musica sarà la mossa giusta? Pubblicare un singolo a distanza di così poco tempo è una mossa molto rischiosa, che potrebbe affossare o innalzare in modo definitivo la carriera di Meghan Trainor. Ma tutto dipenderà, ovviamente, da ciò che la cantante proporrà: riproporre ancora una volta le sonorità pop di "Title" potrebbe non avere lo stesso effetto avuto con i primi singoli. Vedremo se Meghan saprà reinventarsi.
---
A quanto pare, il brano sarà intitolato "No" e arriverà proprio questo venerdì! Vi aggiorneremo per ogni dettaglio! Rilasciata già una piccola anteprima del singolo:
https://twitter.com/i/videos/704820540440231938
E sono subito gli anni 2000 con il nuovo singolo di Meghan! Una produzione potente, scatenata, che ricorda tanto i successi pop e R&B dei primi anni 2000, incontra una vocalità particolare, decisa e che sa imporsi grazie alla sua potenza e solidità. Si tratta di un brano completamente diverso dal vecchio materiale di Meghan, roba che ci fa saltare subito alla memoria alcuni dei successi delle Destiny's Child, dai quali probabilmente Meghan trae ispirazioni soprattutto per l'esecuzione vocale.
Inzialmente sembra di trovarsi davanti ad una downtempo vintage, ma non lasciatevi ingannare: tutto si trasforma dopo pochi secondi, andando ad incontrare chitarre elettriche e tamburi che rendono il ritmo infettivo ed irresistibile, perfetto perché la voce di Meghan lo cavalchi con decisione e ci offra uno spettacolo davvero imperdibile.
Meghan sfrutta al meglio sia il registro acuto che quello grave dando vita ad una vera e propria bomba, roba che proprio non ha nulla a che vedere con "All About the Bass".

---
"NO" di Meghan Trainor é già una hit negli States, il brano é stato accolto a braccia aperte dalle radio, e anche dalle classifiche digitali. Oggi finalmente é arrivato il video che accompagna questa splendida canzone dal flavour pop fine anni '90. La Trainor ha voluto ricreare anche una coreografia, proprio come andava di moda in quegli anni. Ovviamente non ci troviamo davanti ad una ballerina, e si nota subito, ma di certo apprezziamo l'impegno di Meghan, una popstar passata alla ribalta, che prima di sfondare con "All About That Bass" non si sentiva abbastanza bella per fare questo lavoro…
I dati di mercato l'hanno completamente sconfessata.
Ecco qua il video, diteci la vostra: