Miley Cyrus – In the Hands of Love | nuovo singolo
L'album gratuito di Miley Cyrus è uscito da sole due settimane, è vero, tuttavia la star è già in procinto di rilasciare altra musica, e questa volta non saranno tracce che si potranno scaricare gratuitamente (o almeno, non senza compiere un reato).
La cantante ha infatti partecipato alla colonna sonora del film "Free Held", pellicola che sarà premierata questa notte durante il festival di Toronto e si tratterà di un film incentrato su una tematica sociale a cui Miley sta dimostrando di tenere moltissimo: i diritti delle coppie omosessuali.
In particolare, il tema del lungometraggio sarà quello dell'ottenimento della pensione del compagno dopo il suo decesso, un diritto che tutte le coppie etero sposate hanno, ma che non lo è per i gay nei luoghi in cui il matrimonio non è un diritto loro riconosciuto.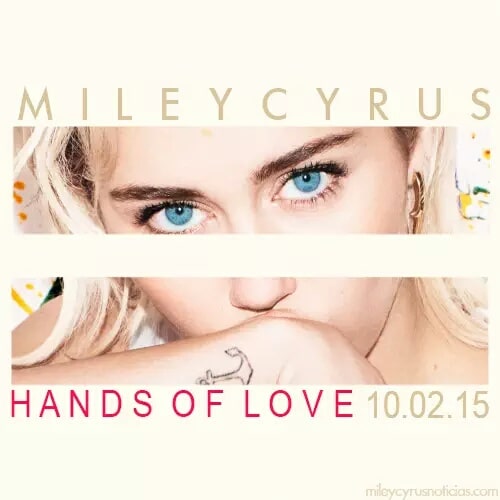 Il brano in questione sarà intitolato "In the Hands of Love" ed a scriverlo non troviamo certo un'autrice di serie z, ma la grande ed iconica Linda Perry, già creatrice di grandiosi capolavori incentrati sull'accettazione di chiunque sia per qualche motivo definito diverso (pensate a "Beautiful" di Christina Aguilera od a "My Vietnam" di P!nk).
Il brano sarà pubblicato a partire dal prossimo 2 ottobre. Vedremo quali risultati otterrà l'intero progetto nel coinvolgere l'opinione pubblica e sensibilizzarla in merito ad un argomento così delicato. Eccovi una preview del pezzo?
Rilasciata una nuova anteprima del pezzo! Questo snippet conferma che si tratta di una power ballad in pieno stile Linda Perry, e potrebbe dunque rivelarsi una delle migliori canzoni nel repertorio di Miley!
CLICCA QUI PER ASCOLTARE LO SNIPPET
---
Rilasciata l'intera canzone. Si tratta di una power ballad incredibilmente bella e maestosa, una canzone in cui il bellissimo strumento vocale della cantante dà il massimo a livello interpretativo, lasciando che tutte le emozioni arrivino dritte all'orecchio ed al cuore dell'ascoltatore.
Il pezzo si è rivelato ottimo anche a livello tecnico, sia grazie ad una voce modulata alla perfezione tra i vari registri che ad un testo che tradisce ovunque la mano di una Linda Perry straordinaria come sempre.
Siamo sicuri che anche per Miley l'aiuto di Linda servirà sia per ottenere successo che per accrescere le sue quotazioni a livello artistico. Del resto la Perry (quella vera!) sa sempre trarre il meglio dalle ugole con cui lavora…