Million Reasons (Behind The Scenes) – Nuovo video dietro le quinte del Superbowl
Dopo quasi un mese dalla sua memorabile performance, Lady Gaga decide di portarci dietro le quinte del Superbowl mostrandoci le prove del suo show.
Lo fa pubblicando un secondo video per Million Reansons, penultimo singolo estratto da Joanne, e raccontandoci le fatiche e le scelte fatte per la realizzazione dell'intero show, nella speranza così facendo di riuscire a rilanciare nuovamente il brano nelle classifiche, dopo il boom post esibizione. Dopo il Superbowl Gaga ha infatti aumentato esponenzialmente le sue vendite, Million Reasons è entrata nella Top10 di Billboard e The Fame Monster e Born This Way sono rientrati tra gli album più scaricati del momento, oltre ad aver spianato la strada alle vendite di Joanne, aumentandole notevolmente.
Nel video viene mostrata una Gaga acqua e sapone, coinvolta con tutta sé stessa nelle prove di performance vocale e balli, che facilmente ricolleghiamo alla versione finale. Vediamo un'artista completa che decide ogni dettaglio dell'esibizione, discute e si confronta; ci vengono persino mostrati costumi e accessori inediti mai usati durante lo show, momenti di pausa e relax, un insieme di immagini che ci fa capire davvero quanto lavoro ci sia stato nella preparazione dell'Halftime Show.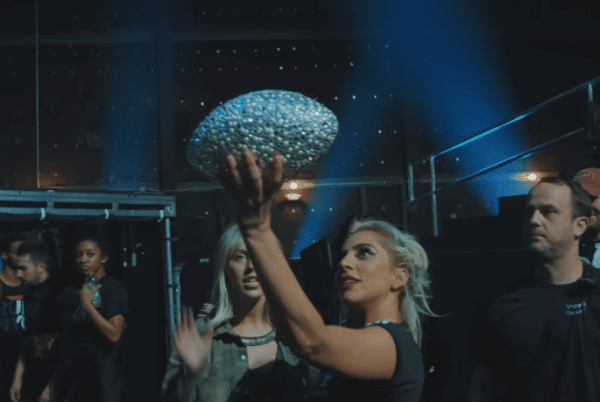 Un video che, accompagnato da una ballata intensa come Million Reasons, rende omaggio alla grandezza e all'importanza di uno spettacolo mozzafiato come crediamo debba essere l'Halftime del Superbowl, che Lady Gaga ha onorato al massimo.
Cosa pensate del nuovo video di Million Reasons? Lo preferite al primo o siete soddisfatti del racconto di Miss Germanotta?