MTV EMA 2017: i look del red carpet (VOTI)
Chi vince il premio eleganza? Diteci la vostra opinione osservando questa carrellata di look delle star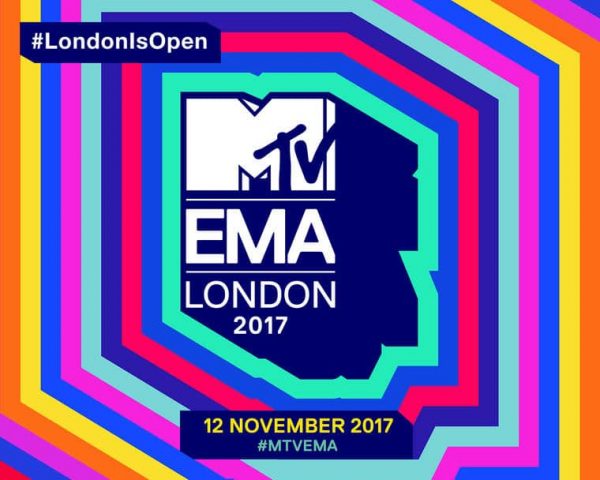 Hanno preso il via a Londra gli Europe Music Awards 2017. Mentre lo show prosegue a gonfie vele, riguardiamo alcune immagini della sfilata degli artisti nel red carpet della SSE Arena di Wembley.
FENOMENALE la padrona di casa Rita Ora, che si è presentata sul tappeto rosso in accappatoio, come fosse appena uscita dalla doccia. Accappatoio sì, ma non senza una parure di gioielli a dir poco luccicanti. Voto: 10 (per la fantasia e il coraggio)
Um, this red carpet look is ICONIC @RitaOra! pic.twitter.com/HXYAMQFJev

— MTV EMA (@mtvema) 12 novembre 2017
Demi Lovato, capelli lunghissimi e completo oversized. Sotto la giacca niente, ma nel complesso nulla che risulti eccessivo o volgare. Rivedibile il trucco. Voto: 6.5
OKAY, @DDLOVATO!!!!!! 😻 #MTVEMA pic.twitter.com/F7Tuatn2Gd

— MTV (@MTV) 12 novembre 2017
Abito floreale Gucci per Lana Del Rey, che è andata sul sicuro. Elegante come sempre. Voto: 8
This is a @LanaDelRey x #MTVEMA appreciation tweet!!!!! pic.twitter.com/Y9LZi8KFZS

— MTV (@MTV) 12 novembre 2017
Bello e sorridente Shwan Mendes nel suo completo stampato. Fantasia particolare, ma a noi ha convinto. Voto: 8
Hi, yes. Just wanted to let everyone know that @ShawnMendes has arrived at the 2017 #MTVEMA! pic.twitter.com/B25qd3Uy5o

— MTV (@MTV) 12 novembre 2017
La 18enne Sabrina Carpenter forse ha osato un po' troppo indossando quest'abito, eccessivamente cupo e non adatto alla sua giovane età. Rimandata. Voto: 5
Shook over how beautiful @SabrinaAnnLynn looks at the #MTVEMA, wow. pic.twitter.com/UhAi6hxtkv

— MTV (@MTV) 12 novembre 2017
Guardate che differenze di tinte tra la Carpenter e Zara Larsson, di due anni più grande. Non ci fa impazzire il suo completo, ma per lo meno ha optato per un look giovanile e adatto a lei. Voto: 6
Psssst, @zaralarsson. Can I borrow this fit when you're done at the #MTVEMA?? Thx in advance. Love you!!!! pic.twitter.com/W4QrXB4u9r

— MTV (@MTV) 12 novembre 2017
Attesissima Camila Cabello dopo il successo che sta raccogliendo in giro per il mondo. Eccola versione principessa con un abito rosa cipria, ma attenzione alle trasparenze… Voto: 7.5
Camila, sei un sogno 💘 #MTVEMA pic.twitter.com/8El64jRsXz

— MTV Italia (@mtvitalia) 12 novembre 2017
Poteva forse passare inosservato Liam Payne con questo giacchino arancione effetto catarifrangente? Cero che no. Casual, ma abbiamo visto di meglio. Voto: 6
È arrivato Liam Payne sul red carpet. RIPETIAMO, c'è Liam Payne #MTVEMA pic.twitter.com/Tg8mz9Pggh

— MTV Italia (@mtvitalia) 12 novembre 2017
Elegante Anne-Marie ma vestito che a tratti sembra una sottoveste. Ci sarebbe piaciuto vederla più "stile Anne-Marie", comunque promossa. Voto: 6.5
PICTURES | Anne-Marie on the red carpet at the MTV EMA's tonight in London! Tune into the stream from 8pm for her performance. https://t.co/Q02CB7pn5Y (📷 Getty Images) pic.twitter.com/xtlHI0KbOl

— Anne-Marie Updates (@AMupdating) 12 novembre 2017
---
E' indubbio che siamo ben lontani dai red carpet di qualche anno fa e, oggi più che mai, ci siamo trovati di fronte ad una sfilata abbastanza povera di partecipanti e grandi nomi. Peccato, speriamo di rifarci con gli AMAs della prossima settimana.