Nelly Furtando – Islands of Me (AUDIO+ LIVE) ed INFO nuovo album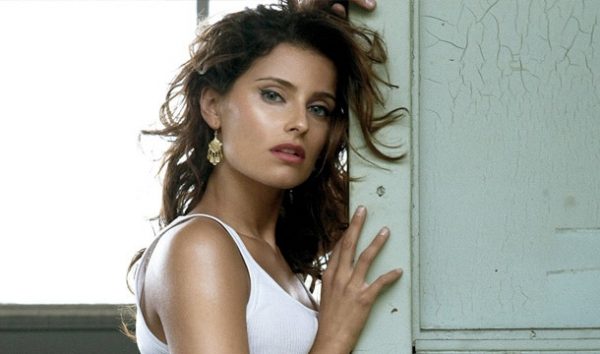 Finalmente Nelly Furtado ha deciso di darci qualche news ufficiale sul suo atteso quinto disco di inediti! Dopo una valanga di rumor, la cantante di "Manos Al Aire" ha parlato del suo nuovo album in un'intervista per il magazine i-D, svelando particolari molto interessanti.
L'album si chiamerà "The Ride" ed è prodotto dalla stessa con l'aiuto di John Congleton (che ha già lavorato con artisti del calibro di Marilyn Manson e Bono). Nonostante il mood nostalgico della traccia "Behind Your Back", rilasciata su Spotify a luglio, Nelly Furtado ha assicurato che il disco non sarà incentrato su quel sound e che quella canzone è stata già pubblicata proprio perché non aveva nulla a che fare col disco.
L'album inoltre non avrà nessuna collaborazione, e sarà, anche da questo punto di vista, un ritorno al suo primo disco, "Whoa, Nelly!"; Nelly Furtado ha infatti detto che, in generale, tutto il progetto le fa tornare in mente il suo primo progetto musicale.
Per quanto riguarda la data di uscita invece, nonostante vari rumor davano per certo che il quinto disco di inediti di Nelly sarebbe uscito questo novembre, la stessa ha smentito tutto. Quando infatti su Facebook le è stato chiesta la data di rilascio del disco, la cantante ha risposto che questo vedrà la luce a marzo 2017. Nelly ha sempre impiegato 3 anni per creare e pubblicare un album, ma dopo il flop di "The Spirit Indestructible", la cantante ha deciso di prendersi molto più tempo, probabilmente per evitare un altro tonfo come quello precedente.
Per darci poi un vero assaggio di quello che sarà il sound di "The Ride", è stata caricata su SoundCloud una nuova traccia chiamata "Islands Of Me", una uptempo elettronica e alternative, una totale re invenzione per la cantante. La canzone verrà inclusa nella deluxe edition dell'album e potete ascoltarla qui di seguito:
L'occasione per presentare alcune delle sue nuove tracce, inoltre, c'era stata la New York Fashion Week: Nelly Furtado qui ha tenuto infatti un piccolo concerto che ha condiviso sulla sua pagina Facebook ufficiale tramite diretta. Durante il concerto la cantante ha proposto degli inediti e anche vecchie hit quali "Promiscous" e "Say It Right". Le nuove tracce eseguite sono state "Islands of Me", "Phoenix" e "Pipe Dreams", delle quali invece non sappiamo quale sarà il destino.
Nelly Furtado was amazing- her voice took over the room! @NellyFurtado @standardny @vogue_italia @RyanMcNamara7 pic.twitter.com/iHIg2QPJKA

— Rachel Vancelette (@RDVancelette) 8 settembre 2016
Siete pronti al ritorno di Nelly? Cosa vi aspettate? Di seguito il testo di Islands of Me.
Testo
[Verse 1]
Adolescent dreams
Runnin' in stride with me
Reason for misbehavin'
Indulgin' all my cravings
Makin' time for daydreamin'
And never really seein'
I sit around just teemin'
Everything losin' meanin'
[Chorus]
Is this the meanin' of bein' free?
The only one of us livin' is me
Is this our one true destiny?
Everywhere I look on the scene
Are islands of me, me, me
Islands of me, me, me
Islands of me, me, me
Islands of me
[Verse 2]
The custom of my country is to never grow up
Run away from everything 'til I get better luck
Why should I have to look and never touch
What I wanna touch, what I wanna touch
What I wanna touch?
[Instrumental Break]
[Chorus]
Is this the meanin' of bein' free?
The only one of us livin' is me
Is this what we are meant to be?
Everywhere I look on the scene
Are islands of me, me, me
Islands of me, me, me
Islands of me, me, me
Islands of me, me, me
[Bridge]
Adolescent dreams breakin' out of me
But the sun is comin' and the world is runnin'
Kool-Aid I drink, pour it on the street
Do it in memory of my melancholy
[Chorus]
Is this the meanin' of bein' free?
The only one of us livin' is me
Is this what we are meant to be?
Everywhere I look on the scene
Are islands of me, me, me
Islands of me, me, me
Islands of me, me, me
Islands of me, me, me
Islands of me, me, me
Islands of me, me, me
Islands of me, me, me
Islands of me