Nick Jonas – Last Year Was Complicated | Recensione CD
Recensione del nuovo album di Nick Jonas Last Year Was Complicated
Last Year Was Complicated è il titolo del terzo album solista della ex-star della Disney Nick Jonas. Il primo progetto discografico del cantante risale al 2004, anno in cui un ancora dodicenne Nick decise di pubblicare un album omonimo dominato da sonorità teen pop (è interessante per chi lo segue ora andarsi ad ascoltare questo progetto).
Poi arrivò il successo con i fratelli Joe e Kevin, ed i Jonas Brothers grazie a Disney Channel divennero notissimi presso tutti gli adolescenti, vendendo molte copie dei loro album ed esibendosi ai più importanti eventi. Nick Jonas ritentò di emergere in maniera indipendente rispetto ai fratelli nel 2009, affiancandosi alla band "The Administration", un po' come fece Selena Gomez con i The Scene. Il loro progetto "Who I Am" non andò male nelle vendite, considerato il vasto fanbase di cui poteva godere Nick all'epoca, ma non produsse nessun tipo di impatto e soprattutto non consentì il lancio della carriera di Nick.
Dopo lo scioglimento definitivo dei Jonas Brothers, avvenuto nel 2013 dopo un comeback flop, Nick decise di muovere i primi passi per affacciarsi finalmente alla musica "adulta", abbandonando le sonorità teen pop e rockeggianti e cercando finalmente di conquistare un pubblico adulto.
Nel 2014, dopo essersi dedicato a musical a Broadway, l'artista decise di ritornare sulle scene con un'immagine diversa (hot sulla scia di Miley Cyrus e molto gay friendly, con un fisico molto pompato) rispetto a quella proposta nei vari programmi televisivi della Disney e con uno stile musicale ben definito, ritmi pop/r&b e un frequente uso di falsetto, un po' alla Robin Thicke e Justin Timberlake.
Sebbene l'accoglienza poco calorosa da parte del grande pubblico, a distanza di mesi, grazie all' estrazione del secondo singolo Jealous, riuscì ad ottenere il favore delle radio ed un discreto successo commerciale e l'artista portò a casa la sua vera prima hit (quantomeno nei paesi anglofoni). L'album che ha seguito, ancora una volta intitolato "Nick Jonas" non è stato certo un successo commerciale, anzi, le vendite non sono state certo brillanti, e la qualità non era eccelsa, tuttavia si è continuato molto a puntare su questo artista con tantissima promozione, tante foto, interviste su riviste e soprattutto performance televisive. Nick si è esibito ad ogni evento possibile ed immaginabile.
L'anno seguente Nick, in seguito al rilascio di una nuova traccia, Levels (che non ebbe successo), propose una re-release dell'album, titolata Nick Jonas X2. L'album non ottenne il successo sperato, ed ecco a distanza di pochi mesi comparire online una nuova traccia, Close, anticipatrice di quello che sarebbe stato il terzo album studio del cantante, Last Year Was Complicated, pubblicato lo scorso 10 Giugno via Island e Safehouse Records. L'album è presente in due versioni: una standard, composta da 12 tracce, e una deluxe, in cui ne troviamo 18, tra le quali alcune hit del cantante risalenti agli scorsi anni (Levels, Chains e Jealous).
Dopo un susseguirsi di indiscrezioni, fu lo stesso artista nelle ultime settimane di marzo 2016 a rivelare il nome del suo terzo sforzo discografico e la relativa tracklist.
A mettere mano al progetto sono stati produttori del calibro di Max Martin, noto producer svedese, Savan Kotecha, produttore di hit per Ariana Grande e Ellie Goulding, per citarne un paio, Shellback e Payami, accanto ad alcuni dei più richiesti autori degli ultimi anni, come Julia Michaels (Good For You, Sorry), il duo Mattman & Robin (Cake By The Ocean, Run Away With Me), Priscilla Renea (Timber, Worth It), Jason Evian (Heart Attack, Lovers On The Sun) oltre a cantautrici come Bebe Rexha e Tove Lo.
L'uscita dell'album fu anticipata dalla pubblicazione di due singoli ufficiali, Close, accompagnato da Tove Lo, e Chainsaw, e due brani promozionali, Champagne Problems e Bacon, in collaborazione con Ty Dollar $ign, grazie ai quali Nick è riuscito a puntare i riflettori su di sé, specialmente nelle settimane precedenti a quella di uscita dell'album, forse anche per la poca concorrenza presente nelle chart, quantomeno rispetto alle settimane precedenti.
L'album si può considerare un buon progetto, coeso e coerente, per quanto riguarda la produzione, per i temi trattati, concernenti romanticismo, seduzione e passione, e per lo stile scelto da Nick: sebbene l'artista si sia affezionato all'R&B è riuscito a mostrare ai suoi fan le diverse sfaccettature del genere. Ecco la nostra recensione track by track di Last Year Was Complicated: 
1. VODOO: traccia apripista del progetto, prodotta (come gran parte dell'album) da Jason Evigan (Heart Attack di Demi Lovato, Talk Dirty di Jason Derulo…).
Un ottimo inizio sicuramente, Vodoo è una midtempo r&b/pop (con qualche tocco trap) ipnotica e sensuale, molto piacevole da ascoltare. A catturare è la parte strumentale con sfumature orientalizzanti, una produzione molto coinvolgente che si sposa alla perfezione con il timbro acuto di Nick.
Per quanto riguarda il testo ci troviamo di fronte ad un brano che parla di una storia malata, che non porta nulla di buono tanto che una delle due parti (Nick) si sente addirittura manovrato come una bambolina vodoo dalla sua partner dalla quale non riesce a liberarsi.
"If this is what you call love, I think I'm better alone, I feel your claws sinkin' in, Getting under my skin like voodoo". (Se questo lo chiami amore penso di star meglio da solo, sento I tuoi artigli conficcarsi sotto la mia pelle come una bambola voodoo). Canzone interessante e interessante anche la linea tematica, l'inizio è promettente.
2. CHAMPAGNE PROBLEMS: con la seconda traccia si cambia registro anche se la produzione è dello stesso Evigan.
Ben più "rumorosa" e danzereccia questa uptempo r'n'b/pop con evidenti tendenze electro, ricorda un po' lo stile di The Weeknd. La base è creata da un bel mix di strumenti che rende il pezzo molto aggressivo ed incalzante, un mix di suoni potente che crea un ottimo contrasto con il timbro cristallino del cantante.
Lo stesso Nick ha spiegato di cosa parla la canzone (tra l'altro omonima di una traccia dell'ultimo album di Meghan Trainor): "E' un brano che tratta di un episodio nel quale ho condiviso una bottiglia di champagne con una mia ex mentre ci stavamo lasciando, come per chiudere quel capitolo. E' stato triste e leggermente dolce allo stesso tempo. E' stato un mix di emozioni e sentimenti e penso che questo pezzo, anche se suona come una canzone festaiola, abbia alcuni dei versi più profondi del disco".
Un testo quindi personale e molto sentito dall'artista, sicuramente un motivo in più per apprezzare la canzone che nel complesso si lascia ascoltare con piacere.
3. CLOSE (FEAT. TOVE LO): lead single del progetto in collaborazione con la cantante svedese Tove Lo. Svedese è anche il team di produzione formato da Mattman & Robin, in passato già artefici di hit come Cake By The Ocean.
Questa midtempo pop/R&B è una produzione..
3. CLOSE (FEAT. TOVE LO): lead single del progetto in collaborazione con la cantante svedese Tove Lo. Svedese è anche il team di produzione formato da Mattman & Robin, in passato già artefici di hit come Cake By The Ocean.
Questa midtempo pop/R&B è una produzione delicata e sensuale con una base esotica. Close cattura questo lato sensuale unito ad un'atmosfera più dark che dà al brano un tocco particolare. Le voci dei due interpreti si sposano abbastanza bene.
Il testo parla di un amore totale, un rapporto complicato ma vivo come non mai con i due innamorati che non cercano nient'altro che il contatto l'uno con l'altra perché chi si allontana lo fa solo per paura:"Ain't going backwards, won't ask for space , 'cause space is just a word made up by someone who's afraid to get too…close" (non tornerò indietro, non chiederò spazio perché lo spazio è solo una parola creata da qualcuno che ha paura di andare troppo vicino).
Ottima scelta come singolo, che si è dimostrato anche una vera e propria hit.
4. CHAINSAW: dopo il lead single ecco subito il secondo estratto da Last Year Was Complicated, traccia prodotta da Sir Nolan (Poison di Rita Ora, Good For You di Selena Gomez). La scelta di fare uscire questo pezzo con l'estate alle porte si è rivelata azzardata e sbagliata, in quanto è un sound che poco ha a che fare con ciò che va in questo periodo dell'anno.
Power ballad molto passionale e coinvolgente, in cui Nick fa un uso davvero ottimo del suo strumento vocale, in tutte le sue sfaccettature. Una delle interpretazioni meglio riuscite del disco, e non è difficile capire perché. Lo stesso Nick ha ammesso che è uno dei brani più vulnerabili della sua carriera nonché la canzone più personale che abbia mai scritto. Tratta della rottura con la sua ex Olivia Culpo, episodio che ha ispirato praticamente tutto il progetto.
Tutto nella sua casa gli ricorda la sua ex e nei primi periodi non è facile accettare la fine dell'amore, tanto che arriva al punto di pensare:"And maybe I'll just take a chainsaw to the sofa, where I held your body close for so long, so long, I'm gonna break the fucking china, 'cause it's just one more reminder you're gone, you're gone" (forse semplicemente taglierò con la motosega questo divano dove ti ho tenuta stretta per così tanto, così tanto. Romperò queste porcellane perché sono solo l'ennesimo ricordo che te ne sei andata, sei andata).
Questo brano è sicuramente molto convincente, si mantiene comunque in linea con le influenze urban e non abbandona del tutto l'orecchiabilità tipica delle altre tracce. Io avrei preferito qui che ci fosse un attimo di spinta ancora maggiore, abbandonando per un attimo il binario per creare una traccia ancora più unica, anche se devo ammettere che il risultato è comunque niente male.
5. TOUCH: bis di Mattman & Robin alla produzione.
Una midtempo dalle sfumature synth/tropical pop, fresca ma non troppo potente che, con il proseguo dell'ascolto, risulta essere un po' noiosa e ripetitiva…sembra quasi un'imitazione riuscita male di Justin Timberlake.
Troppo piatta in confronto alle altre tracce che abbiamo ascoltato e l'abuso del falsetto a tratti risulta pesante.
Tematicamente parlando Touch è evidentemente più "leggera" di Chainsaw, parla del lato passionale di una storia d'amore, accarezzarsi non solo con le mani ma anche con una carezza mentale. Non entusiasmante.
6. BACON (FEAT TY DOLLA $IGN): questa traccia, prodotta nuovamente da Sir Nolan, è stata rilasciata lo scorso 3 giugno come singolo promozionale e presenta il secondo featuring dell'album, quello con il rapper Ty Dolla $ign (Work From Home, Fifth Harmony).
Si tratta di una midtempo r'n'b arricchita da un tocco urban. Canzone molto piacevole ed orecchiabile, sicuramente un brano che piace di più a chi apprezza le sonorità più urban rispetto a quelle commiste con il pop. Il brano avrebbe potuto essere ancora più forte, però il lavoro fatto e buono, il titolo fa sorridere, chi mai avrebbe pensato di fare una canzone sulla "pancetta"?
"Il concetto alla base di Bacon è la sensazione di benessere che si prova quando si esce da una relazione, quando inizi a sentirti bene al pensiero che questa è terminata. Nel mio caso la mia vita era perfetta, ma è bello poter gettarle un po' di bacon sopra per renderla ancora migliore" ha detto lo stesso Jonas. Nel brano in un certo senso viene messo il confronto il bacon con una ex ragazza: il primo non ti crea problemi e ti soddisfa sempre. Una comparazione senz'altro bizzarra…
7. GOOD GIRLS (FEAT. BIG SEAN): traccia prodotta da Evigan e scritta, tra gli altri, da Nick Jonas e Big Sean. Secondo brano consecutivo arricchito dalla presenza di un rapper, che si rivela però essere abbastanza inutile e debole.
Produzione ritmata e funky, ben animata da una base formata prevalentemente da percussioni. Per quanto sia un pezzo ben fatto risulta essere comunque una ripetizione di quanto ascoltato prima, "problema" che è forse uno dei  punti negativi dell'album. Big Sean si occupa del bridge, ma il suo contributo come detto è abbastanza inconsistente, poteva anche non esserci su questa traccia.
Il testo è quasi una chiacchiera tra due amici, che si confidano sulle loro storie andate male:"I used to be too bad for the good girls, now I'm too good for the bad girls, no middle ground" (secondo le ragazze brave io ero troppo cattivo, adesso sono troppo buono per le ragazze cattive, mai una via di mezzo). Discreta album track,  niente di originale.
8. THE DIFFERENCE: quarta traccia prodotta da Jason Evigan.
Uptempo pop'n'b con una spruzzata di tropical pop, un mix energico e frizzante che probabilmente avrebbe potuto dire la sua in classifica in questo periodo estivo, più del singolo ufficiale scelto. La performance vocale di Nick è come sempre buona, anche se la voce in questo brano si percepisce un po' ovattata. Uno stile fresco che fa di The Difference un buon pezzo. Questo CD è piuttosto scorrevole, finora non abbiamo avvertito ancora quel senso di pesantezza al quale spesso si va incontro nella seconda metà di un progetto discografico.
Per quanto riguarda il testo si tratta ovviamente di una traccia d'amore e della scelta di darsi o meno un'ultima possibilità. Nick dice che la sua ragazza sta cercando l'amore ma si lamenta sempre che nulla è abbastanza, forse per delle scottature prese in passato. Lui si offre di "ripararle" il cuore e di mostrarle la differenza che potrebbe fare.
"These clothes keep you confined, so just get out of 'em, and I will redefine all the damages I'm fixin', I'm on a mission, to show you the difference" (questi vestiti continuano a tenerti imprigionata, semplicemente sbarazzatene e io ridefinirò tutti i Danni che sto riparando. Sono in missione per mostrarti la differenza).
9. DON'T MAKE ME CHOOSE: Sir Nolan ha preso in mano ancora la volta la produzione di questo pezzo, una midtempo r'n'b introspettiva.
Ancora buona la performance vocale, tuttavia anche in questo caso non ci troviamo di fronte a nulla di nuovo. Si procede senza sorprese.
Ben strutturato e originale il testo, parla sempre di una storia d'amore nel quale lei non si fida di lui a tal punto di metterlo continuamente di fronte a delle scelte.
"Don't make me choose between my left hand and my right, don't make me choose between my love and my life, either way I lose, and that just ain't right" (non farmi scegliere tra la mia mano destra e quella sinistra, non farmi scegliere tra l'amore e la mia vita, in ogni caso ci perderei e semplicemente non è giusto).
"Se davvero mi ami, non mi giudicheresti mai, io a te non lo farei mai…" dice Nick.
Il testo è sicuramente il punto di forza di Don't Make Me Choose, che tuttavia non brilla.
Nel complesso la traccia è più debole rispetto alle altre, non riesce mai veramente ad esplodere.
10. UNDER YOU: Il video per questo brano è stato già pubblicato e vede Nick Jonas in compagnia della bellissima attrice Shay Mitchell.
Under You è composta dai produttori più in voga nell'ultimo periodo Shellback (Can't Stop The Feeling di Justin Timberlake) e Payami (Can't Feel My Face di The Weeknd) e dal noto Max Martin, che ha confezionato una hit dopo l'altra. Ci troviamo di fronte ad un'energica mid/uptempo r'n'b con chiari richiami agli anni '80. Dal punto di vista vocale c'è poco da dire, ennesima buona performance del cantante che riesce come sempre ad usare il suo falsetto in maniera buona, in questo caso senza risultare fastidioso.
Il testo è sensuale e passionale, Nick non riesce a superare il fatto di non aver più la sua ex ragazza e si sente in colpa per averla lasciata andare. "I was so foolish, On some stupid shit, Should have never let you out, no" (ero così stupido, per qualche stupida cavolata, non avrei dovuto lasciarti andare, no). Forse però se n'è accorto troppo tardi.
11. UNHINGED: questo brano avrebbe dovuto dare inizialmente il titolo all'intero progetto discografico ma alla fine si è optato per Last Year Was Complicated.
Sir Nolan si è occupato della produzione di questa ballad, un brano maturo, forse uno dei più maturi della carriera del più piccolo dei fratelli Jonas (quelli noti).
Interpretazione intensa e performance vocale perfettamente in linea con la profondità e l'intimità della canzone. Ci voleva un cambio di registro, e questo brano devo dire che è perfetto in tal senso, anzi è un peccato aver dovuto aspettare fino all'undicesima traccia ascoltarlo.
Il testo è un'autoconfessione di Nick, che ammette di essere difficile e problematico e di non sentirsi mai abbastanza; proprio per colpa la storia con la sua ex sarebbe finita. Un sincero mea culpa messo in musica: "You're not the first to try and diagnose what's wrong with me, I'll be the first to admit that I'm hard to please, I'm afraid of finding out that I might be right for you, Cause it's one step closer to life with you" (Non sei la prima a provare a diagnosticare cosa ci sia di sbagliato in me, sarò il primo ad ammettere che sono difficile da accontentare. Ho paura di scoprire che potrei essere quello giusto per te perché sarebbe un passo in più per una vita insieme).
Buon pezzo, non ottimo, ma sicuramente una ballad degna di nota.
12. COMFORTABLE: ultima traccia della standard edition dove Jonas ha provato a destreggiarsi anche alla produzione, assieme al fidato Evigan. La ripetitività dei suoni sicuramente dipende dal fatto che si avvicendano sempre gli stessi producers.
Comfortable è una canzone pienamente Rhythm and Blues nelle strofe, con influenze hip-hop e alternative r'n'b nel ritornello e nel bridge, nel quale compare la voce dell'ex cestista americano Allen Iverson nelle vesti di featuring artist. Brano ripetitivo, manca di originalità.
Parla dell'importanza della fiducia all'interno di una relazione, la frase principale da cui è tratto il titolo dice infatti "My faith in you is very comfortable to me" (la fiducia che ho in te è molto rassicurante per me). Sicuramente la ballad precedente sarebbe stata un modo migliore per chiudere la standard edition. Brano piacevole soprattutto in certi momenti, ma nulla di che nel complesso.
DELUXE EDITION: la deluxe dell'album presenta 3 brani inediti – TESTIFY, WHEN WE GET HOME (feat. Daniella Mason) e THAT'S WHAT THEY ALL SAY – e le tre canzone rilasciate in precedenza – JEALOUS, CHAINS e LEVELS -.
Testify è un'uptempo vicina alla dancehall e con influssi tropical, che parla della forza dell'amore, bella ma niente di trascendentale, la base forse è un po' troppo invasiva rispetto al cantato; When We Get Home vede la partecipazione dell'artista emergente Daniella Mason per una down tempo non troppo coinvolgente, per non dire insapore, che per fortuna si riprende un po' verso la fine.
Gli inediti terminano con That's What They All Say, brano influenzato dalla musica soul-gospel, in cui è presente un coro che accompagna l'artista. Forse una delle tracce più sperimentali e, in un certo senso, "nuove" in quanto a genere per il cantante, ma che potrebbero (e dovrebbero) trovare uno spazio nella discografia futura del giovane Nick, sviluppate però con più accortezza.
Jealous, Levels, e Chains abbiamo avuto modo di descriverle in altre occasioni (leggete QUI la nostra recensione dell'album precedente di Nick) sono brani che a noi piacciono molto e sicuramente, per chi se le fosse lasciate sfuggire, rappresentano un grosso incentivo ad acquistare la deluxe version dell'album.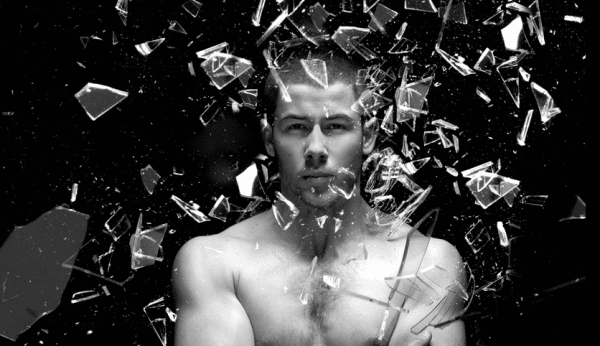 Dovendo dare un giudizio complessivo a questo progetto discografico, non possiamo che notare miglioramenti rispetto ai prodotti precedenti. L' album immediatamente precedente di Nick ci era piaciuto a metà, anche se dobbiamo dire con delle punte maggiori, e questo va riconosciuto.  I produttori sono quelli più richiesti, e questo è senz'altro servito per dare alla luce un album ricco di buone canzoni. Nick è un bravo cantante, vocalmente sia nello studio che nei live riesce a controllare e modulare molto bene il suo strumento, ed il suo timbro è molto bello, peccato che sia un personaggio che ancora non riesce a convincere.
Il fatto che l'album sia molto compatto a livello di sound è un fatto sicuramente positivo, tuttavia ci sarebbe piaciuta qualche altra ballad, magari in un bellissimo duetto, oppure un qualche guizzo in più che esca dai soliti binari del filone "faccio musica come The Weeknd (o come è stata fatta fare a The Weeknd) perchè è questa che tira".
I live proposti da parte dell'artista da marzo ad oggi sono stati molto buoni e, con l'adeguata promozione, focalizzandosi sulla musica e sulle proprie doti e senza pensare a tutti i costi a farsi dipingere come sex simbol e lecchino del mondo LGBT, Nick Jonas potrebbe fare molta strada. Il limite di Nick è attualmente proprio la fascia di pubblico che lo segue e supporta, molto limitata, quantomeno nel vecchio continente, vuoi per lo scarso successo dei suoi brani, vuoi per la sua personalità non spiccata.
Vedremo in futuro quali saranno le sorti di questo artista che, al momento, è riuscito a stupirci positivamente con questo Last Year Was Complicated, ma che non sta riuscendo ad avviare la sua carriera neanche lontanamente.
E voi? che ne pensate?