Nicki Minaj ai fans: "Il prossimo disco sarà stupefacente, è dedicato a voi"
Nicki Minaj butta benzina sul fuoco e mette ancora più curiosità attorno al suo nuovo progetto discografico, che si fa attendere dall'ormai lontano 2014
E' vero che Nicki Minaj non manca mai in classifica, vista la quantità industriale di collaborazioni che da sempre è solita rilasciare, ma è altrettanto vero che, tralasciando appunto featuring e singoli "indipendenti", l'ultimo vero e proprio album in studio della bombastica rapper, The Pinkprint, risale al 2014.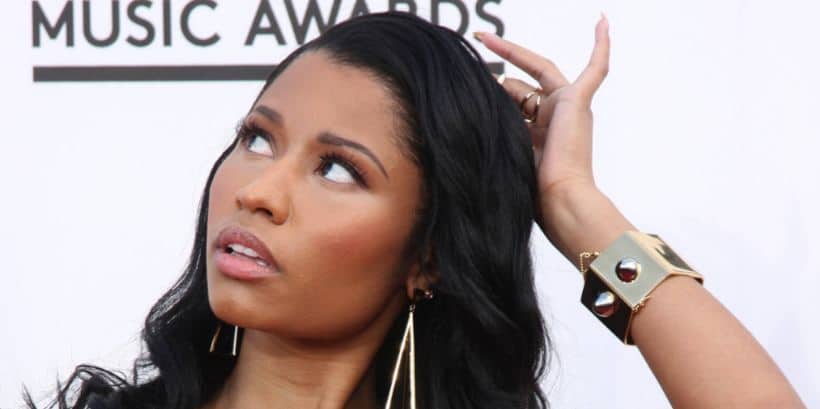 Certo, Nicki ha trovato il modo di non far sentire la sua mancanza, ma è indubbio che i fans stiano attendendo con trepidazione questo disco, il quarto, che a quanto pare arriverà non troppo tardi.
Intervistata dall'amico di vecchia data DJ Whoo Kid, la femcee ha svelato importantissimi dettagli riguardo l'album, in primis che seguirà un sound hip-hop classico e che è stato ispirato principalmente dal suo fanbase, da poco rinominato The Kingdom. 
"I miei fans stanno in un livello diverso di sopportazione, sono duri a morire. Mi sono sempre sentita come se dovessi renderli orgogliosi. Devo darci dentro. Devo impressionarli, loro mi aspettano sempre, già questa è una benedizione. 

So che sarà il mio lavoro migliore e ho sempre amato essere in tempo reale, vedere i miei fans reagire a qualcosa. E' ciò a cui adesso sto aspirando. Ovviamente non dirò quando il disco uscirà ma so che sarà incredibile/stupefacente perché attraverso di esso voglio ringraziare le persone che mi hanno supportato in tutti questi anni"
Bellissime parole di un'artista evidentemente conscia dell'importanza di avere un fanbase solido alle spalle, pronto ad aspettarla per tutto il tempo che serve. Che questo lavoro sia davvero incredibile come lo annuncia? Non ci resta che augurarcelo e scoprirlo quando sarà il momento.