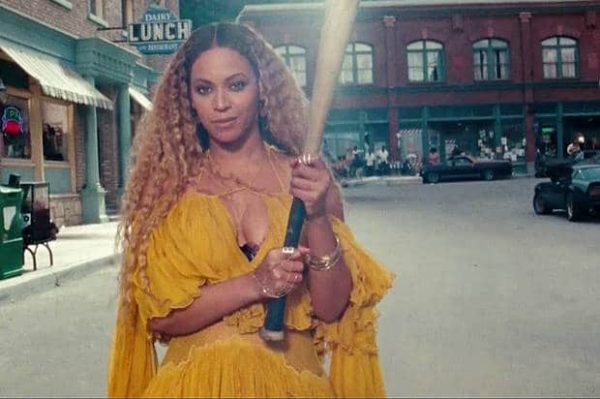 Da poche ore sono stati annunciati tutti i nominati per la prossima edizione dei Grammy Awards 2017, in scena il prossimo 12 febbraio allo Staples Center di Los Angeles (QUI per ricapitolare categorie e nominati).
Come sappiamo l'artista più nominata risulta essere Beyoncé, in lizza per ben 9 premi; seguono Drake, Rihanna e Kanye West a quota 8.
Neanche a dirlo, non appena sono stati resi noti tutti i nomi che si contenderanno le ambite statuette, gli utenti social non hanno perso tempo e hanno subito cominciato a commentare le scelte dalla National Academy of Recording Arts and Sciences.
Scelte che, ovviamente, hanno fatto felici alcuni, fatto incavolare altri e non hanno mancato di far scoppiare piccole faide tra fandom.
Per questo non potete perdervi questa carrellata di reazioni che abbiamo pescato da twitter, dove i fans si sono veramente sbizzarriti sull'argomento #Grammys. A dominare le meme su Queen Bey e la "rivale" Rihanna. Siete pronti?
Ecco le razioni di twitter:
If Beyoncé loses the album of the year Grammy to Adele, I swear to God I'm gonna get in the street and riot my damn self. #beyonce #grammys

— A. Nicci Jones (@Flatland_Diva) December 6, 2016
Le nominations dei #GRAMMYs sembrano quelle degli EMAs.
Grave.
Tragico.

— Mary🦋 (@cucchiaia) December 6, 2016
#GRAMMYs: @Beyonce has more noms than any other female artist in Grammy history https://t.co/peSRKFJ5Ld …… by #bouncetv via @c0nvey

— mia banks (@itsmiabanks) December 6, 2016
Me seeing that Beyoncé is the most nominated artist for the 2017 #GRAMMYs pic.twitter.com/5DuXj0HJL8

— BeyHive Boys (@beyhiveboys) December 6, 2016
Beyoncé es el primer artista en la historia en ser nominada en las categorias Pop, Rock, Rap, General, Video y Urbano el mismo año #GRAMMYs pic.twitter.com/xa250P52ss

— Ricardo (@iamArconte) December 6, 2016
2016 and people still believe @Beyonce ain't gonna buy some #GRAMMYs💩. Honestly, who cares about those awards? #GrammyNominations pic.twitter.com/AdamZ5lKZX

— T O S K A R (@toskarmusic) December 6, 2016
And the award for Album of the Year goes to…. Beyoncé Lemonade.
Me: pic.twitter.com/XH7tIXMW7M

— Chris Sumlin (@ChrisSumlin) December 6, 2016
#rihanna #shades #beyoncé over #grammys •••••• #realbeef ⛏💣✂️🕳🔪🔪🔪🔦🗑🗑🗑⚔️🗡🚬⚰️⚰️🗞🔓💯⚠️✔️💥💥💥💥💥… https://t.co/pBEkk5Rw3R

— hannah Montana.✍ (@iNic0le7) December 6, 2016
I just don't get it. #ANTI @rihanna @RihannaDaily #GrammyNominations #grammys2017 #GRAMMYs pic.twitter.com/kfCc5sCjx0

— Pips (@pipebtw) December 6, 2016
Record of the Year
Best Pop Duo Perf
Best R&B Perf
Best R&B Song
Best Urban Album
Best Rap Song
Best Package#GRAMMYs pic.twitter.com/gAWt0JCtvA

— RihannaNaviDE (@RihannaNaviDE) December 6, 2016
https://twitter.com/NNAAVVYSS/status/806195566225096704
#ANTI is not nominated for "Best album of The Year" category. 🎈
What?
Rihanna : Fuck you #GRAMMYs. pic.twitter.com/7BX08ZU8KE

— mart (@REALNAVYITSME) December 6, 2016
he already does

— 21stcenturyboi (@hampuswinqvistt) December 6, 2016
#GrammyNominations I want to see Chance the Rapper walk out like this at the Grammys pic.twitter.com/beKvJ6y0zM

— Nelson (@Nelsongill427) December 6, 2016
Grammys are trash. 🚮 ANTI deserved an Album of the Year nom. So did TLOP.. Bieber and Drake won't cut it. Might as well give it to Beyoncé.

— Baby Slut (@Irenebelinfante) December 6, 2016
https://twitter.com/MarieUpdated/status/806139284944207873