Norah Jones rispolvera il jazz in "Carry On" – VIDEO UFFICIALE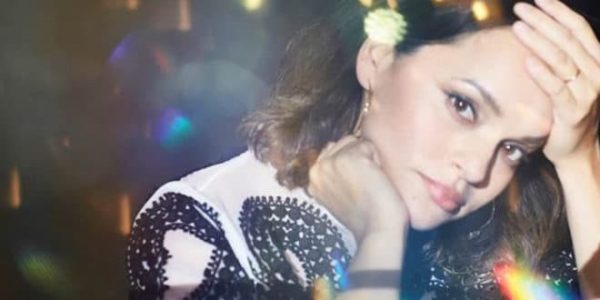 Dovrebbe essere finalmente arrivato il momento del ritorno delle scene di una delle cantautrici più talentuose salite alla ribalta ad inizio anni 2000, voce di alcuni singoli indimenticabili che le permisero di raggiungere un successo planetario. L'artista in questione è niente meno che Norah Jones, un limpido talento caratterizzato da un timbro che trasmette una dolcezza senza precedenti, che il mondo ha imparato a conoscere grazie a perle quali Don't Know Why e Sunrise.
Da Come Away With Me (disco di debutto grazie al quale si portò a casa 5 Grammys) sono passati ormai più di 13 anni; 4 anni invece ci separano dal suo ultimo album di inediti …Little Broken Hearts, che non riuscì a piazzare più di 300mila copie negli USA. In un panorama musicale come quello di oggi, fatto di poca sostanza e tanta superficialità, la sua assenza si è fatta sentire eccome, ecco perché siamo ancor più felici di poter annunciare che Norah Jones è finalmente pronta a farci ascoltare nuova musica! 
Un comeback inaspettato ma imminente, che avverrà già il mese prossimo con l'uscita del nuovo singolo intitolato Carry On, nelle radio americane dal 15 agosto. L'album, il cui titolo è ancora top secret, arriverà entro la fine dell'anno via Blue Note e Capitol Records.
Per quanto riguarda il brano, si tratta di una downtempo raffinata, elegante e soave su cui l'artista canta con una voce di velluto, elegante almeno quanto la base. Sonorità davvero d'altri tempi, aliene rispetto agli stili maggiormente in voga oggi, ed il timbro dell'artista davvero si sposa magnificamente con questi suoni. Un comeback con i fiocchi il suo, almeno per quanto riguarda questo singolo. Nel videoclip l'artista è una normale donna che prepara una cena nella sua cucina, uno scenario caldo e accogliente che rispecchia le caratteristiche della canzone.
Per chi fosse interessato vi informiamo che Norah sarà in Italia per due concerti l'8 e il 9 novembre, rispettivamente a Milano (Teatro degli Arcimboldi) e Padova (Gran Teatro Geox). I biglietti sono già in vendita su ticketone.
Testo
And after all's been said and done
(Who said it best, were you the one…?)
Let's just forget, leave it behind
And carry on…!
If you should find the time to speak
Then speak to me, I'd never keep
You from your final destiny
So carry on
Into the quiet unbound
What you have lost, I've never found
I lost my nerve, yet peace surrounds
So carry on
Into the quiet unbound
What you have lost, I've never found
I lost my nerve, yet peace surrounds
So carry on
(adsbygoogle = window.adsbygoogle || []).push({});
And after all's been said and done
Who said it best, were you the one?
Let's just forget, leave it behind
And carry on
Let's just forget, leave it behind
(And carry on…!)