Nuova musica da Christina Grimmie, Jhené Aiko, Nico & Vinz e Florrie

L'ex youtuber e concorrente di The Voice Christina Grimmie non sta avendo molto successo nel "musicbiz reale". L'artista aveva ottenuto una popolarità enorme con i video delle sue cover, molte delle quali diventarono virali, mentre durante l'edizione di The Voice alla quale ha partecipato i feedback delle sue performance erano sempre ottimi, tuttavia questo non è servito a farle concludere qualcosa di concreto con i singoli rilasciati dopo.
Ciononostante, l'artista non vuole demordere ed ha appena annunciato la release di un nuovo EP contenente 4 tracce. Il disco sarà intitolato "Side A" e sarà rilasciato il prossimo 21 febbraio tramite  LH7 Management. In queste ore sono state rilasciate la tracklist ed un brevissimo album sampler, in cui possiamo ascoltare la bellissima e potente voce dell'artista alle prese con vari sound…
1)Snow White
2) Anybody's You
3) Deception
4) Without Him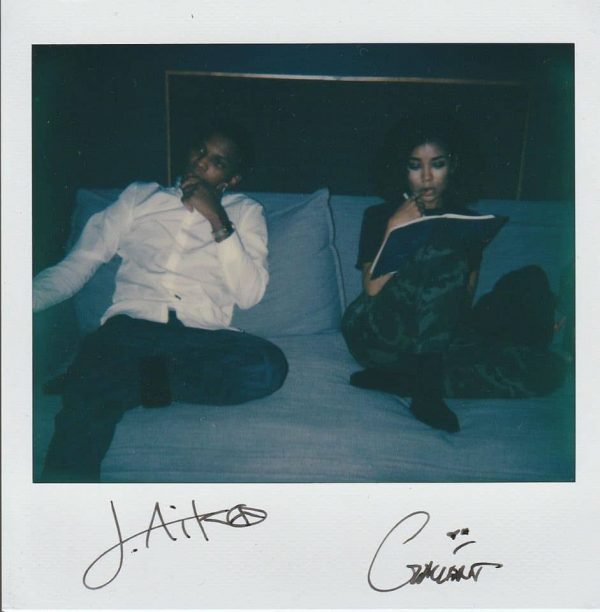 Passiamo ora ad un'artista completamente diversa da Christina. La cantante R&B Jhené Aiko, una fra le poche nuove leve del genere che è riuscita ad emergere ed a mantenere abbastanza saldo il suo successo, ha deciso di supportare l'emergente Christopher Gallant e di duettare con lui in "Skipping Stones", una canzone R&B davvero old school caratterizzata da un ritmo sexy e seducente sul quale i due artisti possono scatenare le loro bellissime voci.
Notevole, soprattutto, il falsetto di Christofer, che con questa impostazione che mette quasi totalmente da parte la voce piena dà vita dà vita ad uno stile che potrebbe non piacere a tutti. Siamo però sicuri che gli appassionati del genere sapranno apprezzare questa traccia.
https://soundcloud.com/redbullsoundselect/gallant-skipping-stones-feat-jhene-aiko
Nuovo lyrics video per il duo americano Nico & Vinz! Gli hitmaker di "Am I Wrong" hanno infatti realizzato una clip di questo genere per "Our Love", una bellissima up tempo che mixa sonorità dance a synth molto particolari che colpiscono facilmente l'ascoltatore, anche grazie alla bellezza delle loro voci. Nel lyrics video, possiamo osservare numerosi personaggi che, con gesti delle mani o semplicemente camminando, fanno apparire il testo della canzone in aria: un lavoro semplice, ma sicuramente molto bello.
Concludiamo infine con la cantante britannica Florrie, la quale proprio in queste ore ha rilasciato il suo ultimo singolo! Il brano si intitola "Real Love" ed è una deliziosa mid tempo synth pop in cui l'artista ci seduce con il suo particolare stile musicale, con un cantato sexy e d'impatto che va a fondersi con una base potente ed incisiva, il tutto per una formula che potrebbe davvero tradursi in un buon successo commerciale. Vedremo se le radio aiuteranno l'artista nel suo intento…