Derulo e Jepsen live, Goulding nuova musica e video per Zedd con Troye Sivan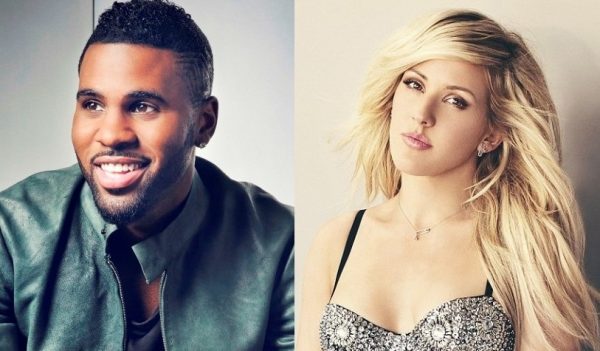 Nuova esibizione per il cantante americano Jason Derulo. L'artista si è recato nello show di Jimmy Kimmel per proporre un medley di due dei singoli estratti dal suo ultimo album "Everything Is 4": il lead single (ed unica hit mondiale) "Want to Want Me" e l'ultimo estratto "Get Ugly", canzone che ultimamente sembra iniziare ad ingranare in USA. Dal punto di vista scenico, la performance è stata davvero forte: Jason ha dimostrato doti da ballerino migliori che mai, e la scelta di ricreare lo scenario presente nel video di "Get Ugly" è stata formidabile.
Purtroppo, dal punto di vista vocale la performance è stata incredibilmente sottotono: Jason è apparso a dir poco svociato, soprattutto nella seconda parte della performance, quando nei punti in cui non era aiutato dai cori la voce di Derulo era quasi impercettibile. Considerando che date le caratteristiche dell'esibizione ci troviamo davanti ad un caso in cui il playback sarebbe stato più che giustificato, francamente non capiamo perché cantare dal vivo quando è impossibile che il nostro Jason non comprenda quali sono i suoi limiti.
Nuova esibizione anche per Carly Rae Jepsen. L'interprete si è esibita con "Your Type", terzo singolo estratto dal suo terzo album "E-MOT-ION", e per l'occasione ha sfoggiato una buona esecuzione vocale, continuando a sottolineare i progressi rispetto alla precedente Era discografica.
Nuova canzone, invece, per la cantante britannica Ellie Goulding. L'artista ha infatti collaborato con i produttori della serie TV "Girls" per la realizzazione del brano portante della sountrack relativa alla terza stagione del telefilm. Il brano si intitola "Here's to Us" ed è una splendida power ballad synthpop in pieno stile Ellie delle origini, una di quelle canzoni capaci di enfatizzare al massimo i pregi della sua voce, che in studio riesce sempre a colpirci molto in tracce di questo genere. Promossa a pieni voti.
Infine, vi segnaliamo un nuovo video di Zedd insieme al cantante emergente Troye Sivan.