Nuova Musica di Akon, Omarion e Rick Ross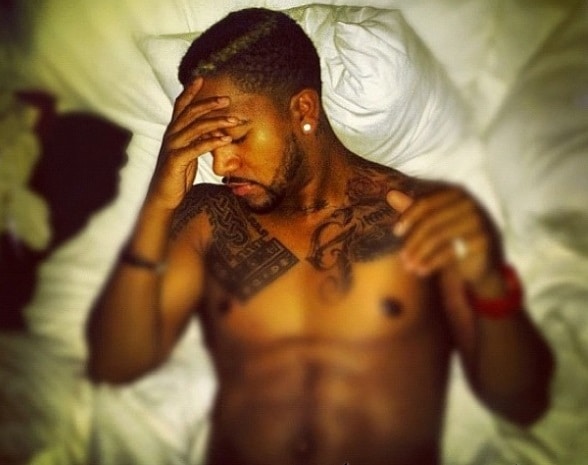 Giornata di grandi brani Urban quest'oggi. Vi parliamo infatti della nuova musica di tre artisti che hanno deciso di pubblicare oggi i loro nuovi brani, vale a dire: Akon, Omarion e Rick Ross, che ci fanno ascoltare rispettivamente "Stick Around", "I'm Sayin' " e "One Of Us".
Akon & Matoma – Stick Around
Iniziamo dalla frizzante uptempo "Stick Around", firmata dal produttore/Dj Matoma ed interpretata da Akon. Si tratta di una canzone molto fresca ed allegra che ripercorre quelle sonorità tropical-dance molto in voga ultimamente nelle radio (come non pensare a "Cheerleader" di un certo OMI) ed è caratterizzata da un breve campionamento di "Unchained Melody" dei Righteous Brothers (celeberrima colonna sonora del film "Ghost"). Non sappiamo se la canzone verrà usata come singolo di Matoma o come estratto da una delle versioni dell'album di  Akon, "Stadium" (probabilmente nella versione pop o in quella island), ciò che è certo è che con la giusta promozione e il giusto video questa canzone potrebbe davvero trasformarsi in un successo per il cantante di "Lonely". Ecco a voi il file audio del brano:
Omarion – I'm Sayin (Ft. Rich Homie Quan)
Anche Omarion ha deciso di regalare ai propri fan, in attesa di poter ascoltare il suo quinto album, un nuovo brano intitolato "I'm Sayin". Cantato in collaborazione con Rich Homie Quan, la midtempo presenta una produzione R&B molto solida che strizza l'occhiolino all'elettro. Il risultato è una banger che, se rilasciata, non avrebbe problemi ad imporsi nei club americani e nelle radio urban. A seguire, l'audio del brano.
Rick Ross – One Of Us (Ft. Nas)
Dopo averci fatto ascoltare "Sorry" cantata con Chris Brown, il rapper Rick Ross ha rilasciato oggi un nuovo brano estratto dal suo album in uscita il prossimo mese, "Black Market". Si tratta di "One Of Us", brano rap che vede la partecipazione del collega ed amico Nas. La produzione quasi cinematografica e l'interpretazione magistrale dei due caratterizzano questo brano davvero potente (un po' meno nel ritornello), che ci fa capire che Rick Ross abbia conservato intatto tutto il suo flow! Ecco a voi l'audio di questa "One Of Us":
Brani diversi tra loro, ma tutti  molto potenti. Cosa ne pensate? Quali di questi avete apprezzato di più?