Nuovi live Coldplay, Katy B e Craig David. Nuova musica Nathan Sykes (Twist)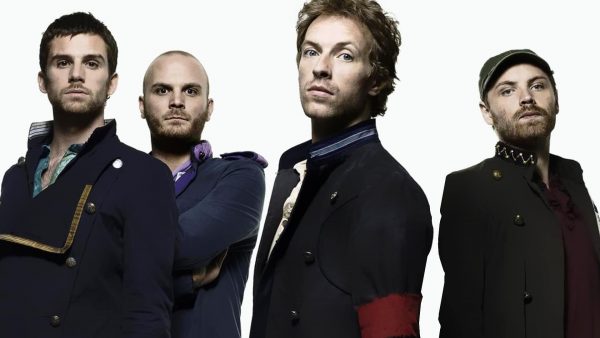 Dopo aver offerto un mini concerto al Today Show, i Coldplay non si fanno mancare certo la possibilità di offrire un'esecuzione del genere anche in un altro importante programma televisivo statunitense: il Tonight Show.  Su tale palco, la band britannica ha offerto performance della album track "Up and Up" e la title track "A Head Full of Dream": nessun singolo dunque, il tutto per uno step promozionale che evidentemente mira a promuovere il disco in sé piuttosto che i singoli.
Entrambe le performance sono state molto buone dal punto di vista vocale: Chris è finalmente riuscito a proporre delle performance incisive a livello vocale, ed anche gli altri membri del gruppo hanno eseguito al meglio la loro professione riproducendo alla perfezione la parte strumentale di ambedue le tracce. Ottimo lavoro.
Doppia esibizione in uno stesso programma televisivo anche per un'altra cantante britannica, la bravissima Katy B. L'artista si è recata presso gli studi del noto programma radiofonico di BBC Radio 1 "Live Lounge", e come è previsto dal format del programma ha cantato sia il suo ultimo singolo ("Who I Am" con Craig David) che una cover (Say You Do di Segala e DJ Fresh). A farle compagnia nella prima performance lo stesso Craig, che ha dunque cantato insieme a lei il loro duetto. Entrambe le performance sono state di un ottimo livello: Katy ha dimostrato ancora una volta di possedere una gran bella voce e di saperla modulare alla perfezione, ed anche Craig ha fatto una figura molto buona nella sua parte.
Concludiamo questo post dedicato interamente ad artisti britannici con l'ex The Wanted Nathan Sykes. Reduce dal buon successo ottenuto in patria con la meravigliosa ballad "Over and Over Again", l'artista ha deciso di farci ascoltare una nuova traccia, la quale per il momento rappresenta semplicemente un regalo per i fan.
La canzone si intitola "Twist" ed è una up tempo gusto vintage e dal ritmo travolgente, capace di conquistare l'ascoltatore fin dal primo ascolto e di trasmettere un'incredibile voglia di ballare. Impossibile restare fermi mentre si ci lascia conquistare da questo beat, e questo grazie ad una produzione molto ben fatta che riesce a fondere quanto meglio è possibile gli elementi con cui abbiamo a che fare.
Anche la performance vocale è ottima: Nathan riesce ad usare alla perfezione il suo strumento scegliendo i momenti in cui lasciar trasparire la parte "pulita" della sua vocalità e quando cedere invece il posto a quella graffiata. Dopo aver preferito nettamente l'ultimo singolo dell'artista al precedente avevo creduto che il ragazzo avrebbe fatto meglio a concentrarsi sulle ballad piuttosto che sulle up tempo, ma a quanto pare con i pezzi giusti riesce ad essere assolutamente versatile. Ottima traccia!