Nuove performance: Ellie Goulding, Macklemore, Charlie Puth, Elton John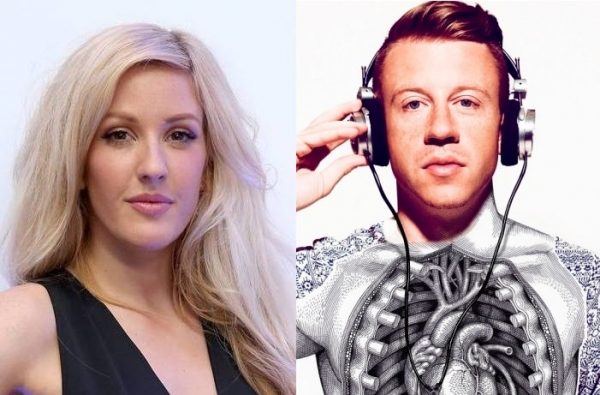 Continua la promozione dell'ultimo singolo di Ellie Goulding "Army". L'artista, che a breve sarà ospite anche del Festival di Sanremo, ha cantato il suo inno all'amicizia da Lorraine, programma televisivo britannico. Così come nel suo tour, l'interprete ha cantato la traccia con il solo supporto di un pianista, riuscendo a generare un'atmosfera intima perfetta per questa traccia.
Anche la performance vocale è stata decisamente buona, riuscendoci a far dimenticare il disastro degli EMA di qualche mese fa. Speriamo che l'artista possa fare un lavoro altrettanto buono anche a sanremo.
Nuova performance per Macklemore! Il rapper americano si è recato invece da "The Late Show with Stephen Colbert" per eseguire una performance del singolo "White Privilege II", vero capolavoro di gran lunga superiore rispetto al primo singolo "Downtown". Supportato da una band e da cori capaci di creare un'atmosfera quasi mistica attorno alla sua voce, Macklemore si scatena con un flow perfetto e veloce come pochi.
L'artista scandisce con chiarezza ogni singola parola delle strofe con grande precisione, il tutto mentre i cori gospel potenziano l'aura di magia della traccia. In definitiva, l'artista ha eseguito una performance a dir poco magnifica.
Nuova performance anche per Charlie Puth! Il cantante di "Marvin Gaye" ha pubblicato la settimana scorsa il suo debut album "One Track Mind", e dunque ora si trova nel pieno della fase promozionale del disco. Per questa ragione, il cantante si è recato da "The Late Late Show with James Corden" ed ha cantato e suonato live sulle note del suo ultimo singolo "One Called Away", il tutto per una performance a dir poco magnifica in cui il ragazzo dimostra di possedere delle ottime doti artistiche.
Concludiamo il post con Elton John. La leggenda, anche lui fra gli ospiti di Sanremo (fra l'altro proprio stasera) è stato invece ospite di James Corden per l'ultima puntata del suo Carpool Karaoke. Ovviamente, i due ci hanno proposto uno spettacolo estroso e divertente, ma anche ben cantato.