Nuove performance: Sia, Rachel Platten, DNCE, Nathan Sykes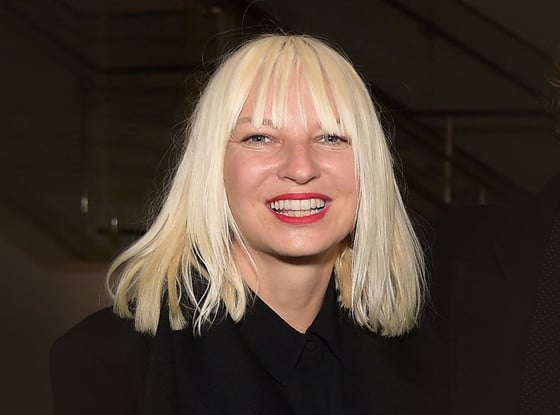 Nuova esibizione per la cantautrice australiana Sia, in piena fase promozionale per la sua settima fatica discografica "This Is Acting". Questa volta, la star è tornata nello studio di Ellen Degerenes, sua cara amica che per prima le diede la possibilità di proporre la sua innovativa tipologia di performace ai tempi di "Chandelier". In questo caso, la traccia cantata è stata "Bird Set Free", mentre la parte scenica della performance è stata affidata ad un ballerino che si è esibito in mutande e parrucca.
Come sempre, Sia si è nascosta dietro una parrucca e si è concentrata soltanto sulla sua performance vocale, portando a casa un risultato veramente ottimo. Molto buona anche l'esecuzione coreografica del ballerino, che è riuscito a combinare un ottimo talento nella danza con buone doti recitative ed è riuscito nel contempo ad intrattenere il pubblico ed a rappresentare visivamente le emozioni cantate da Sia.
Altra performace eseguita in queste ore è quella di Rachel Platten. La cantante, anche lei reduce dalla release del suo ultimo album "Wildfire", si è recata negli studi di Radio Disney per proporre un'esecuzione acustica del secondo singolo "Stand By You". Come sempre, l'interprete ha eseguito una performance vocale impeccabile, riuscendo ad offrire il massimo della sua voce ed arrivando perfettamente al cuore del pubblico anche con l'ausilio di pochissimi strumenti.
Nuova performance anche per i DNCE, i quali hanno appena rilasciato su VEVO un video tratto da una performance del loro singolo "Cake by the Ocean", canzone che alla fine si è comportata come una vera sleaper hit, esplodendo in queste settimane nelle classifiche internazionale. Come prevedibile, la band ha eseguito una performance ottima a livello strumentale, mentre il buon Joe Jonas ha proposto una performance vocale impeccabile, molto forte soprattutto sui falsetti.
Certo, è vero che video di questo genere vengono quasi sempre editati, ma affinché si raggiunga questo risultato una base solida deve esserci per forza, per cui tanto di cappello ai ragazzi.
Concludiamo il post con una nuova performance del nostro Nathan Sykes, il quale si è recato da James Corden per cantare e suonare live il suo ultimo, bellissimo singolo "Over and Over Again". Con una voce potente ed espressiva al massimo, il cantante ci ha offerto una performance vocale ottima, riuscendo ad emozionarci anche più che in studio e risultando tecnicamente perfetto anche nelle parti più difficili della canzone. Davvero notevoli il bridge e l'ultimo ritornello.
Ottima anche la scenografia scelta, semplice ma d'impatto e perfetta sia per la canzone che per accompagnare una performance voce/piano come questa.