Nuove performance: The Vamps, Rachel Platten, Nathan Sykes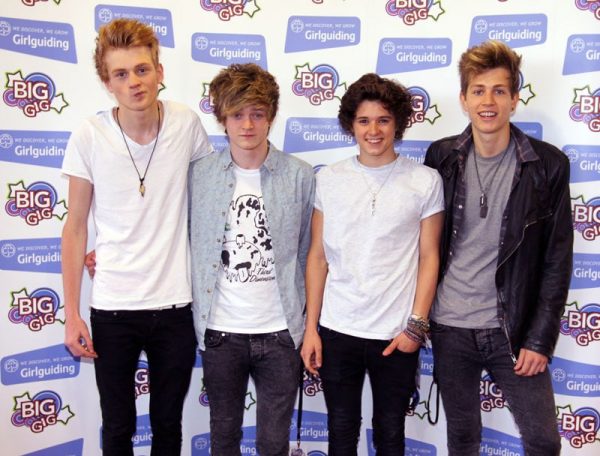 Dopo aver pubblicato il loro secondo album di inediti dal titolo Wake Up il 27 novembre dello scorso anno, la band inglese The Vamps sta continuando ancora a promuovere la loro musica. Dal disco, entrato nella top 10 del Regno Unito, sono stati estratti tre singoli, ovvero la title track Wake Up, Cheater e Rest Your Love.
L'ultima performance riguarda proprio quest'ultimo brano, suonato al programma australiano Sunrise. Il singolo è una semplice up-tempo pop rock con piccole sfumature reggae nelle strofe, nulla di eccezionale. Nonostante una prova vocale abbastanza pessima per il leader del gruppo, evidentemente fuori forma, la performance è risultata complessivamente buona e potrebbe aiutare il singolo a scalare le classifiche.
Un'altra nuova performance è quella di Rachel Platten. La cantante di Fight Song sta infatti continuando a promuovere il suo album da top 10 Wildfire, esibendosi con il secondo singolo estratto, Stand By You, che ha raggiunto la posizione #38 della Billboard Hot 100. Al contrario dell'esibizione dei The Vamps, quella di Rachel Platten è stata un'esibizione invidiabile.
La cantantautrice americana ha dimostrato infatti che per la buona riuscita di una performance non sono assolutamente necessarie grandi coreografie e scenografia plateali, ma che basta anche un minimo di presenza scenica e, soprattutto, una grande voce. Esibitasi per il programma radiofonico francese C'Cauet, la cantante ha dato giustizia alla bellissima Stand By You, una power ballad potente ed emozionante, dando prova di un grandissimo talento e di una straordinaria capacità vocale. 
Nuova performance, inoltre, anche dal cantante britannico Nathan Sykes, il quale ha eseguito una meravigliosa esibizione voce/piano con il suo ultimo singolo "Over and Over Again". Il brano èuna hit a tutti gli effetti solo in UK ma potrebbe avere successo anche nel mondo grazie al remix interpretato in duetto con Ariana Grande. Come prevedibile, Sykes si è portato a casa un'esibizione grandiosa, dimostrando un ottimo talento vocale ed interpretativo.