Nuovi video Asap Ferg e Years an Years; live Nick Jonas, Pharrell, Derulo e…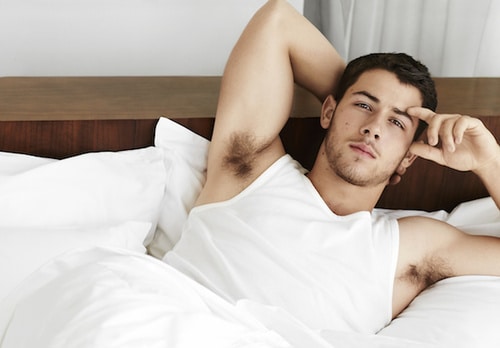 Nuovo video per il rapper Asap Ferg, che continua a portare avanti la promozione del suo ultimo album "Always Strive and Prosper". Quest'oggi l'artista schiera una clip per "Black Hurt", traccia in duetto con il collega Migos, un brano urband dall'appeal magnetico e conturbante che conquista fin dalle prime note. Il video mette in scena i soliti stereotipi della videografia urban: rapper che si esibiscono in mezzo a donne bellissime e mezze nude e fiumi di denaro, nulla di nuovo dunque, ed un visual che difficilmente riuscirà ad accendere più riflettori sul disco.

Anche la band electropop britannica Years and Years rilascia un nuovo video! Il brano in questione è "Communion", una traccia mid/up tempo dal ritmo coinvolgente ed infettivo, in cui la voce del leader del gruppo si sposa in un modo assolutamente perfetto con la base, dando vita ad un prodotto finale di alto livello che potrebbe ottenere grandi risultati nelle classifiche. Per quanto riguarda il video, in esso il leader del gruppo si ritrova a ballare in un parcheggio coperto, prima da solo e poi con altre persone con cui intraprende una danza molto particolare, in cui i vari personaggi fanno come se volessero mordersi a vicenda.

Vi segnaliamo inoltre apparizioni in programmi televisivi da parte degli artisti che seguiamo. Iniziamo da Pharrell, apparso in un programma per bambini per cantare una canzoncina educativa in cui spiega ai più piccoli l'importanza della lettura. Una bella iniziativa, che speriamo sortisca qualche effetto.
Nick Jonas canta le sue hit "Jealous" e "Close" in acustico da Sole Sessions
Jason Derulo e Flo Rida si incontrano da Jimmy Kimmel per cantare live il loro duetto "Hello Friday"
Tom Odell si è esibito col singolo "Magnetised" al Today Show:
Le Veronicas cantano il loro nuovo singolo "In My Blood" da NRL Foot Show:
Schoolboy Q live con il suo singolo That Part da Stephen Colbert: