OMG! ANTi di Rihanna in uscita a novembre su TIDAL? Scopri la data…
Dopo i continui rinvii, gli infiniti misteri e la lunghissime attese (soprattutto considerando che fino al 2012 era abitudine di Rihanna pubblicare un album all'anno), è forse giunto il tanto atteso momento della release di ANTi, nuovo album dell'interprete di Diamonds?
Sono passati, infatti, più di 3 anni dalla relase di Unapologetic, ultimo album della cantante barbadiana, e da allora si sono moltiplicati i misteri riguardanti l'ottavo album in studio della popstar: anche la release ad inizio anno dei singoli Four Five Seconds,  Bitch Better Have My Money ed American Oxygen (singoli che hanno deluso le aspettative, pur avendo riscontrato discreti riscontri commerciali, almeno i primi 2) non ha fatto sì che venisse rivelata la data di rilascio del nuovo lavoro, che pare essere molto diverso dai precedenti album della cantante, visto che (almeno nelle intenzioni) sarebbe molto più sperimentale e meno commerciale (avevamo parlato già di questa scelta e della cover di ANTi qui).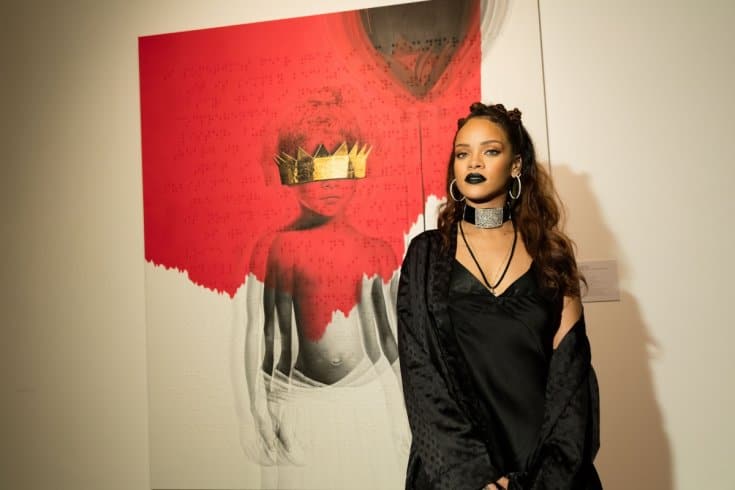 Secondo HDD, però, la lunghissima attesa starebbe per terminare: ANTi dovrebbe essere pubblicato in esclusiva sul servizio di streaming Tidal il 27 novembre (e rilasciato negli altri canali una settimana dopo, il 4 dicembre).
Questi rumors non fanno che confermare le speculazioni riguardanti i nuovi sponsor del progetto e un fantomatico video per un nuovo singolo che Rihanna avrebbe girato qualche settimana fa, anche se appare strana la data di rilascio in concomitanza con quella di "A Head Full Of Dreams", nuovo LP dei Coldplay, ed una settimana dopo Adele.
La scelta di rilasciare l'album "a sorpresa", senza un vero e proprio lead-single (visto che ormai i singoli estratti risalgono a mesi e mesi fa) e soprattutto in esclusiva su Tidal appare molto rischiosa dal punto di vista commerciale, ma sicuramente forti del contratto multimilionario stretto con Samsung per la sponsorizzazione del progetto, la cantante sembra essere pronta a correre più di qualche rischio.
Che ne pensate? Riuscirà Rihanna ad avere successo anche in questa Era discografica? Secondo voi queste voci sono fondate?