OMG! Christina Aguilera tributerà Whitney Houston ai prossimi American Music Awards
BOOM! Christina Aguilera pronta a tornare in stage ai prossimi AMA 2017!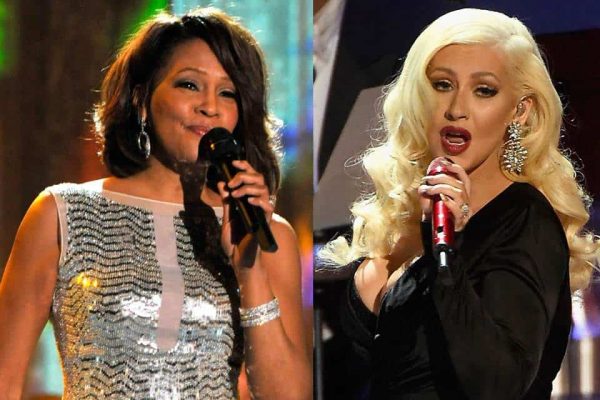 Christina Aguilera sarà performer ai prossimi American Music Awards, e ci incanterà con un medley delle più belle canzoni di Whitney Houston. Tutto questo per celebrare i 25 anni di anniversario dall'album diamante "The Bodyguard".
Christina canterà dei brani dalla celeberrima colonna sonora, tra cui anche la stra-famosa "I Will Always Love You", di Dolly Parton, ma portata alla fama da Whitney.
Christina ha sempre tratto grande ispirazione da Whitney, e la stessa Whitney si era congratulata per la voce di Christina ai suoi esordi.
Chi ha lavorato a fianco di Whitney ha dichiarato che la stessa pensava a Christina come una delle più brandi voci della nuova generazione musicale, insieme a Brandy e Monica.
10 consigli per il comeback di Christina Aguilera!
Gli American Music Awards andranno in onda sulla ABC il prossimo 19 novembre.
Una notizia davvero fantastica per i fan di Christina, che finalmente la vedranno tornare in scena, e chissà forse sarà anche arrivato il tempo per pensare a lanciare il nuovo attesissimo disco di comeback!
❤️ @xtina will honor 22-time #AMAs winner Whitney Houston and the anniversary of "The Bodyguard" with a musical tribute! LIVE 11.19 on ABC 🎶 pic.twitter.com/q0DBxz61Rl

— American Music Awards (@AMAs) October 30, 2017
Ci aspettiamo solo l'eccellenza da una tributo del genere, e sappiamo che Christina potrà portare a casa forse la miglior performance dei prossimi American Music Awards!
Qui l'esibizione di Christina quando era ancora una bambina: