One Republic – Wherever I Go | video premiere + live da…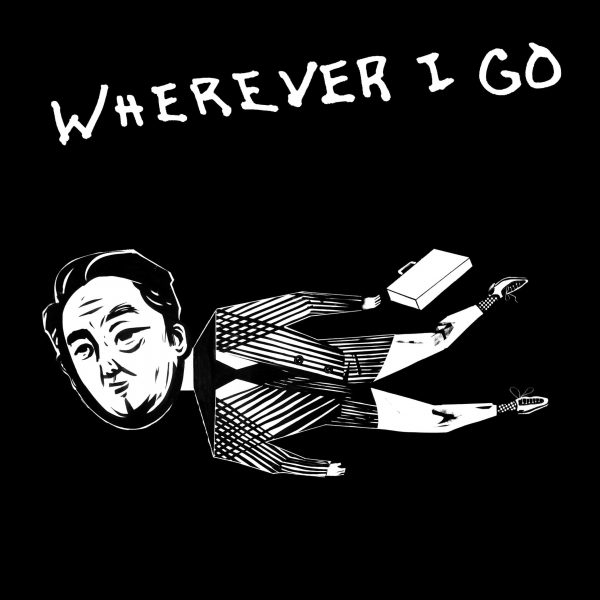 Mentre alcune tra le grandi popstar continuano a farsi attendere, uno dei comeback più inaspettati in questo periodo sta per verificarsi! La band statunitense dei One Republic, capitanata dal noto cantautore Ryan Tedder, ha collezionato in quasi un decennio di carriera numerosi e strepitosi successi, ed a breve riproverà a tornare a metterne su un altro con il nuovo disco.
Sono stati proprio gli stessi One Republic ad annunciare che il gruppo è pronto a tornare sulla scena musicale da un momento all'altro! Ecco il messaggio scritto di pugno da Ryan Tedder e pubblicato sul loro sito ufficiale:
Hey ragazzi, è Ryan che vi scrive! E' da un pò di tempo che non rilasciamo musica nuova e vorremo dirvi "Grazie!". Grazie a tutti coloro che ci hanno supportato durante tutti questi anni. Lo scorso gennaio abbiamo celebrato i nostri nove anni come band. NOVE! Nove anni per una band equivalgono ai trenta di un singolo essere umano. Grazie a coloro che ci hanno accompagnato nel corso di questo viaggio. 

Realizzare un album non è mai una cosa semplice. Cercare di realizzare il più bell'album della tua vita non è mai altrettanto semplice. Questo è quanto abbiamo cercato di fare, e se la bellezza è negli occhi dell'osservatore e l'eccellenza musicale è soggettiva, siamo convinti di essere riusciti a raggiungere l'obiettivo che c'eravamo prefissati. Non vediamo l'ora che possiate ascoltare il nostro nuovo album! Non vediamo l'ora di presentarvi il nostro nuovo lavoro dal vivo! 

La scrittura del disco è iniziata nell'agosto del 2014, quando eravamo in tour, ad Austin. E' proseguito a Parigi, poi a Dublino, Londra, in Italia, Estonia, Turchia, Russia, Sud America e in decine di altri Paesi. La necessità è la madre dell'invenzione. Era fondamentale per noi scrivere e registrare questo album on the road. E tutti i luoghi de mondo realmente ispiratori per noi hanno inventato il suono che abbiamo perseguito. Restate con noi, arriverà qualcosa presto".
Un bellissimo messaggio davvero emozionante per tutti i fan dei One Republic. Una vera e propria dimostrazione d'amore nei confronti di chi li ha sostenuti in tutti questi anni. Sempre sul loro sito ufficiale è comparso un countdown di 21 giorni, che annuncia nuove, interessanti news. Che il rilascio di un nuovo singolo dei One Republic sia proprio dietro l'angolo? Lo scopriremo a breve!
---
A quanto pare il nuovo singolo sarà intitolato "Wherever I Go", sarà pubblicato il prossimo 24 maggio e UDITE UDITE verrà promosso nella finale di The Voice of Italy! Stay tuned.
Finita online con qualche giorno d'anticipo, la canzone rivela una potente mid tempo dance/disco friendly capace di mettere in luce la bellissima voce di Ryan Tedder sia sul registro medio che con i falsetti, i quali dominano la scena nel ritornello. Il ritmo alterna attimi molto concitati ad altri più rilassati, ed il risultato è davvero convincente, anche se siamo lontani dall'appetibilità della mega hit "Counting Stars", canzone che ha permesso la risalita del gruppo nelle classifiche.
Rilasciato il videoclip del brano. Trama solita e già vista: un impiegato stanco della sua vita monotona di punto in bianco impazzisce e decide di mettere a soqquadro il suo ufficio eseguendo nel mentre una buona coreografia. Direi che si poteva trovare un soggetto più originale o quantomeno meno inflazionato per questa clip…
Nuova performance del brano eseguita da Jimmy Fallon: