Parker Ighile feat Nicki Minaj – Remember Me | nuova canzone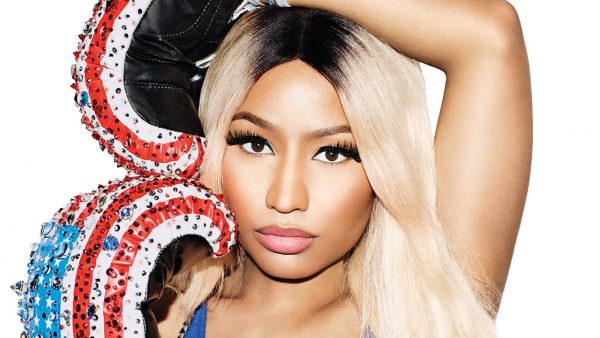 Attualmente Nicki Minaj non sta promuovendo un suo album o una qualunque release musicale di sua proprietà, c'è un campo nel quale la rapper non si riposerà mai: le collaborazioni. Anche se ultimamente un certo Chris Brown sembra esserle riuscito a fregare il primato e se la mole di suoi brani che vengono fuori non è assolutamente paragonabile a quella di un tempo, Nicki resta una vera onnipresenza nei feauturing, sia di artisti pop che di artisti urban, ed i suoi fan anche per questo non soffrono mai di lunghi periodi di assenza totale della loro diva.
L'ultimo featuring di Nicki in ordine di tempo è "Remember Me", duetto con il cantante Parker Ighile pubblicato proprio in questi giorni online, ed ora ascoltabile grazie ad alcuni utenti che lo hanno caricato sulla sempre più utilizzata piattaforma "soundcloud". La traccia presenta un ritmo semplice, orecchiabile, estivo, ma che nel contempo non si allontana moltissimo dal mondo dell'R&B (nelle sue accezioni più commerciali), sfociando presto in un mix di numerosi strumenti ed effetti. Sono presenti anche marcate venature tropical, le quali seguono lo stile lanciato di recente dalla popstar canadese Justin Bieber.
Parker Ighile esegue un buon cantato nelle sue parti, sfoggiando una bella timbrica, assolutamente perfetta per queste sonorità, e per questo ci aspettiamo di avere al più presto del nuovo materiale da parte sua, così da poterlo conoscere meglio come artista. Per quanto riguarda Nicki, la rapper qui in realtà si comporta più da cantante, proponendo comunque un'esecuzione buona che rispetta assolutamente l'andamento della base e ne esalta l'appetibilità.
Vi postiamo di seguito la canzone, cosa ne pensate?
Testo
[Verse 1: Nicki Minaj]
'Member me, cause that's what the agenda be
I'll never fall, they'll never September me
Pretty Trini girl, that is what they render me
Nah nigga, that bitch don't resemble me
How you leave me for bitch under me?
When the shit hit the fan, don't run to me
Your daddy wasn't a man so, to some degree
I guess it run in your jeans, Dungarees
[Verse 2: Parker Ighile]
Oh, it was pretty sticky for us, so we had to shut it down
I really asked her, why you're with me?
And my heart's in critical condition
If you listening baby, just come get me!
I need bottles of Henny
Drink a lot of water
I'm in that special place without water!
But she the only one with me!
I tell her mommy found a new life in the city
Daddy gets tight, so he can't feel the gravity
Cause any other place is way better than reality!
Oh, boy yes I know I need problem
Baby, no, you don't know what you got till it's gone, oh yeah!
[Hook: Parker Ighile]
She don't remember me, don't remember me
She don't remember me
She don't remember me, don't remember me
Don't remember me
[Verse 3: Nicki Minaj]
Oh, he was with me for while
Now he got another girl, thought i gave him plenty
Did it all but I guess it wasn't enough and now I never give my heart to many
Empty bottles of Henny
Is that all for yah?
Now you don't even answer when I call ya
You can buy the whole city
Money ain't a thing if you're not here with me
Real-real love, no, I don't want a parody
Love is such a war, I don't wanna be a casualty, Oh no
Yes I know i did wrong
Baby, no, you don't know what you got till it's gone, oh yes!
[Refrain: Nicki Minaj]
No, no I don't wanna lose ya
Just say you'll remember me tonight
No, no I don't wanna lose ya
Just say you'll remember me tonight
[Outro: Nicki Minaj]
And how could I ever forget you?
Though at times I wonder if I ever knew you
And wonder if you ever knew me