PARTYNEXTDOOR rinnega Zayn Malik dopo il FLOP della loro collaborazione!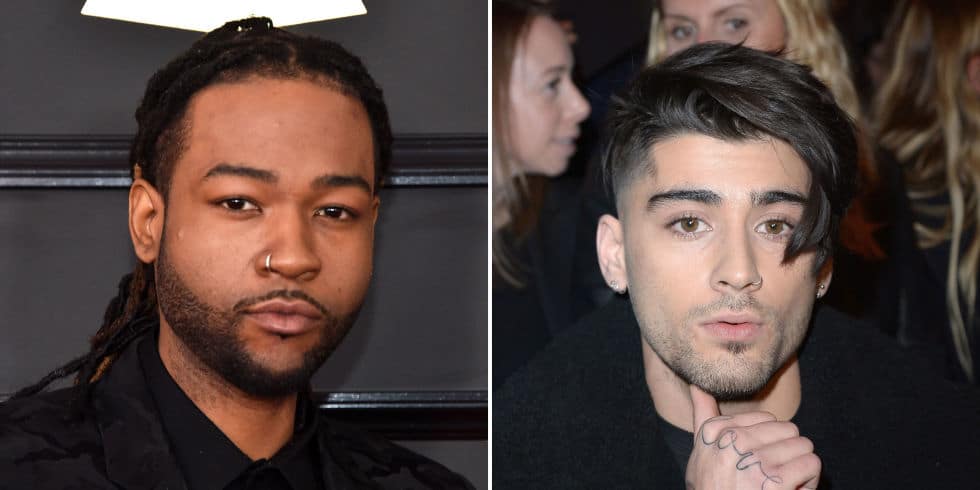 Negli ultimi giorni,  i fan più attenti hanno notato un particolare molto strano.
L'autore della Hit di successo Work , PARTYNEXTDOOR, avrebbe smesso di seguire l'ex One Direction, Zayn, sui vari social network come Instagram e Twitter. Inoltre ha cancellato ogni traccia di promozione della loro canzone in collaborazione, "Still Got Time", come alcune foto da Instagram e Twitter.
Anche sul canale YouTube di PARTYNEXTDOOR non c'è più alcun video dei Remix della canzone. Stessa cosa vale anche per Spotify! E come se non bastasse, il rapper ha cancellato ogni riferimento alla canzone perfino dalla sua pagina personale di Wikipedia.
Ma cosa sarà successo di così grave tra i due da portare Jahron a voler quasi dimenticare la collaborazione con il cantante di Pillowtalk?
Le teorie dei fan vorrebbero che il rapper sia rimasto parecchio deluso dagli scarsi traguardi raggiunti dalla canzone. In UK infatti è riuscita a malapena a raggiungere la ventiquattresima posizione.
Forse, visto il seguito che ha Zayn Malik, PARTYNEXTDOOR si sarebbe aspettato molto più successo e ora invece, sembra quasi vergognarsi di questa collaborazione.
D'altronde non sarebbe il primo che chiude ogni rapporto con Zayn Malik, non possiamo infatti dimenticare come sono andate le cose tra Malik e Naughty Boy (vi ricordate? Qui il link all'articolo).  Le cose non erano andate meglio nemmeno con Kehlani con cui aveva collaborato per la canzone wRoNg.
Che Zayn abbia un carattere così difficile da risultare praticamente odioso a tutti?
Non possiamo che condividere la perplessità di certi fan:
Why does everyone who gets associated with zayn ends up unfollowing and technically hating him? I mean kehlani partynextdoor naughty boy? 😂😭

— ㅤ (@stunnerperrie) 27 aprile 2017
Ma non temete, Taylor Swift lo segue ancora!!