Perrie Edwards aveva rimpiazzato Zayn con un vip a pochi giorni dalla rottura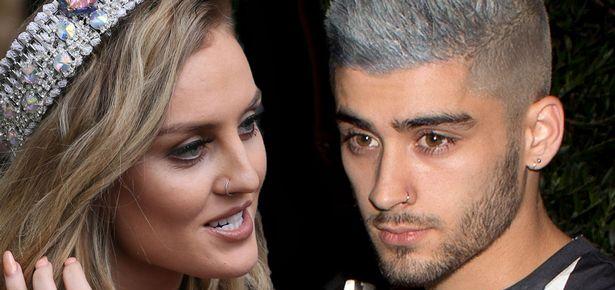 Perrie Edwards in questo periodo è al centro dell'attenzione per via di Shout Out To My Ex, nuovissimo singolo delle Little Mix in prossima uscita che tratta, con toni non proprio amichevoli (QUI per farvi un'idea), della passata relazione tra Zayn Malik e la Edwards appunto.
Nell'attesa di scoprire come si presenterà il lead single del quarto progetto discografico delle ragazze, Perrie continua a far parlare di sé per i risvolti della sua vita sentimentale, o meglio, i tabloid britannici sembrano aver trovato in lei un ottimo soggetto per i loro gossip.
La ragazza qualche mese fa è stata paparazzata in compagnia del bell'attore Luke Pasqualino (QUI per le foto) e, dopo i buonissimi propositi iniziali, pare ora che la storia sia in stand-by in quanto l'attore non sarebbe pronto per una relazione seria, volendo invece indirizzare tutte le attenzioni sul lavoro (QUI per saperne di più).
Un due di picche, se così lo vogliamo chiamare, che Perrie farà sicuramente fatica a digerire visto che richiama un po' la fine della sua storia più importante, quella con il collega Zayn. Il loro rapporto stava andando a gonfie vele quando, tutto d'un tratto, l'ex One Direction ha deciso di troncare.
Mentre lui ha immediatamente voltato pagina con la modella Gigi Hadid, della bionda cantante non erano usciti eventuali nuovi interessi amorosi fino a Pasqualino…almeno fino ad oggi.
E' il The Sun a rivelare, con qualche mese di ritardo, con chi è uscita Perrie nell'immediato periodo post-Zayn.
Si tratta di Joe Sugg, famoso youtuber e personaggio molto conosciuto in Gran Bretagna (più di 5mln di seguaci su instagram).
Sugg e la Edwards si sarebbero conosciuti tramite i social, attraverso i quali avrebbero iniziato a flirtare per poi decidere di uscire assieme.
Questa volta, però, non è stato il ragazzo a "rovinare" tutto bensì la cantante, per nulla convinta che Joe fosse il ragazzo giusto per lei.
Al contrario lui era rimasto letteralmente folgorato da Perrie e non faceva altro che ribadire quanto si sentisse "fortunato di poter passare del tempo assieme ad una persona così fantastica".
Visto come sono andate le cose con Luke Pasqualino forse Perrie starà rimpiangendo il fatto di non aver dato una chance a Joe Sugg. Voi che dite?