Pia Toscano – You'll Be King e Pyro i nuovi singoli, ecco il video di You'll Be King
E' molto raro che dopo una falsa partenza un cantante si veda concesso una seconda possibilità, soprattutto se al debutto era finito nelle grinfie di produttori senza scrupoli che l'hanno lasciato per strada dopo il flop di un unico singolo. Sicuramente Pia Toscano, ex concorrente di American Idol di origini italiane, sapeva benissimo questo, ma ciononostante ha continuato a provarci, ed a 5 anni dal suo unico singolo "This Time" è riuscita ad organizzare un sorprendente comeback!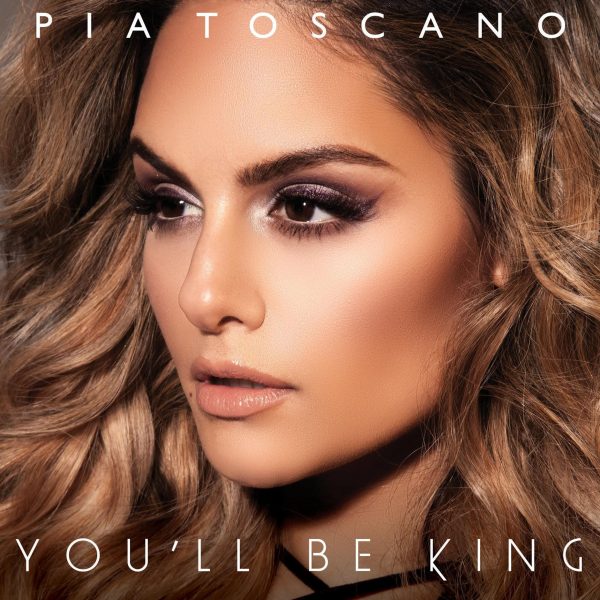 Stando a quanto comunicato in queste ore, nella giornata di domani Pia tornerà in scena non con uno ma con ben due singoli, intitolati rispettivamente "You'll Be King" e "Pyro". Le tracce costituiranno una joint release, un doppio primo singolo, e saranno dunque pubblicate contemporaneamente. Come se non bastasse, Pia ha confermato di essere fra le performer della finale di American Idol, in onda proprio domani, anche se per il momento non sappiamo se si esibirà soltanto con una delle due canzoni o con entrambi i brani.
Durante un evento tenuto ieri sera, Pia ha già presentato con una performance live una delle due tracce, "You'll Be King". Si tratta di una ballad voce/piano dal ritmo pacato ma penetrante, capace di conquistare sinuosamente l'ascoltatore, anche se ci saremmo aspettati un ritornello più forte. Da questo punto di vista la traccia ci sembra un po' fiacca, ma nel contempo presenta una performance vocale potentissima, che dà a Pia la possibilità di mettere in mostra tutto il suo strumento… un'ugola che chi ha seguito con costanza Idol di sicuro non ha dimenticato.
Eccovi di seguito la studio version della traccia.

Rilasciato il video della traccia.
---
Passiamo ora all'altra traccia, Pyro. Ci troviamo davanti ad una up tempo dance-pop/garage in cui la voce dell'artista fiorisce, limpida e potente, su una base infettiva, radiofonica e ballabile. Le strofe sono davvero forti, mentre il ritornello a tratti può risultare scontato, ma riesce a colpirci comunque grazie ai prorompenti acuti con l'artista ci atterrisce, quasi a volerci mostrare a cosa abbiamo rinunciato per 5 anni della nostra vita.
Sonorità di questo tipo potrebbero fare davvero molto bene soprattutto qui in Europa, e noi speriamo che l'artista possa avere finalmente il giusto sostegno dalle radio, soprattutto con questo brano. Del resto, ora come ora lei può essere considerata una newbie a tutti gli effetti, dunque potrebbe anche riuscire ad imporsi col sostegno delle emittenti più importanti.

Che ne pensate di questo comeback? Riuscirà la Toscano a diventare rilevante?