P!nk & Justin Timberlake rilasceranno i rispettivi album entro fine anno!
La Sony Music Entertainment ha in serbo il comeback di due pezzi da novanta per il 2017!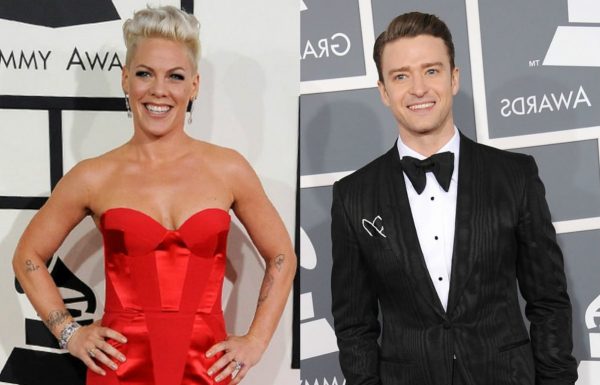 Due dei più importanti artisti del panorama pop degli ultimi 15 anni sono pronti a rilasciar il nuovo album entro quest'anno.
Stiamo parlando di P!nk, da poco mamma-bis, e del collega nonché compagno di major Justin Timberlake, rimasto sulla cresta dell'onda per tutto il 2016 grazie al successo strepitoso del singolo Can't Stop The Feeling.
I due vantano un bottino di circa 45 milioni di copie vendute ciascuno, che potrebbero presto aumentare se, come anticipano varie testate musicali statunitensi, rilasceranno effettivamente il nuovo materiale tra l'estate e l'autunno.
Partendo da P!nk, le voci di un suo ritorno sulle scene erano insistenti già lo scorso inverno, se non fosse che ad inizio dicembre la donna ha annunciato di aspettare il secondo figlio, notizia che ha reso vane tutte le (poche) speranze dei fans di rivederla entro il primo trimestre del 2017.
Il suo ultimo album, The Truth About Love, risale ormai al 2012 e, ad oggi, ha venduto più di 7 milioni di copie mondialmente. Con numeri del genere e visto il calibro del personaggio le aspettative per il suo comeback non possono che essere altissime.
Discorso simile per Timberlake, anche se The 20/20 Experience 2 of 2 è uscito più di un anno dopo The Truth About Love. L'ex *NSYNC sta lavorando da tempo con i fidati Pharrell e Timbaland per ultimare il nuovo lavoro, che in una recente intervista ha così descritto:
"Più di ogni altro mio album suona rispecchiando le mie origini. E' Memphis. E' musica degli stati del sud. Ma voglio che sia moderno, almeno questa è l'idea al momento".
Entrambi i dischi oltre ad essere più che attesi sembrano promettere davvero bene. Sarà interessante vedere come il pubblico ri-accoglierà questi due grandi artisti del panorama pop e se riusciranno a riprendersi i posti in classifica che li competono.
Voi che dite?