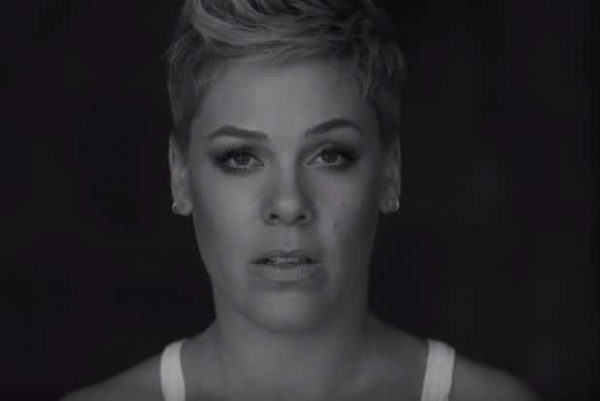 Dopo la splendida esibizione durante la serata dei Grammys, P!nk presenta il video di Wild Hearts Can't Be Broken, una delle tracce più emotivamente coinvolgenti del suo ultimo disco, Beautiful Trauma. 
La piano ballad non rappresenta il nuovo singolo ufficiale dell'artista bensì un singolo a scopo benefico, i cui ricavi saranno devoluti all'UNICEF, organizzazione umanitaria con la quale P!nk collabora da anni. Come ha raccontato in un'intervista l'anno scorso, il pezzo risale al 2015, originariamente composto come colonna sonora del film Suffragette. Nonostante quel progetto sfumò, decise comunque di registrare il brano per il suo nuovo disco, tanto più se considerato il messaggio forte espresso nel testo, che lo rende un perfetto inno contro ogni qual tipo di violenza. 
Non possiamo far altro che sostenere iniziative come questa e condividere con voi il video di Wild Hearts Can't Be Broken.  
Questo il link per fare una donazione alla campagna: www.unicefusa.org/pink
---
[testo]
[Verse 1]
I will have to die for this, I fear
There's rage and terror and there's sickness here
I fight because I have to
I fight for us to know the truth
[Chorus]
There's not enough rope to tie me down
There's not enough tape to shut this mouth
The stones you throw can make me bleed
But I won't stop until we're free
Wild hearts can't be broken
No, wild hearts can't be broken
[Verse 2]
This is my rally cry
I know it's hard, we have to try
This is a battle I must win
To want my share is not a sin
[Chorus]
There's not enough rope to tie me down
There's not enough tape to shut this mouth
The stones you throw can make me bleed
But I won't stop until we're free
And wild hearts can't be broken
No, wild hearts can't be broken
[Bridge]
You beat me, betray me
You're losing, we're winning
My spirit above me
You cannot deny me
My freedom is burning
This broken world keeps turning
I'll never surrender
There's nothing, but a victory
[Chorus]
There's not enough rope to tie me down, oh
There's not enough tape to shut this mouth
The stones you throw can make me bleed
But I won't stop until we're free
Wild hearts can't be broken
Wild hearts can't be broken
This wild heart can't be broken
[/testo]
This article was last modified on 14 Marzo 2019 16:25