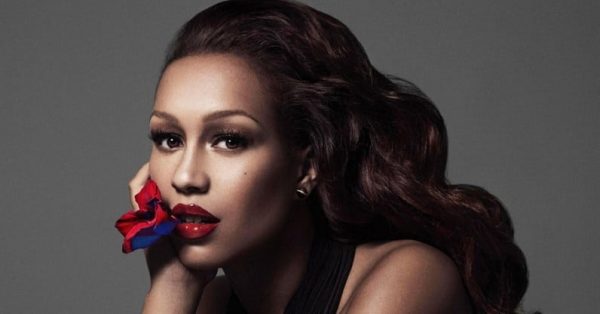 In questo periodo già ricchissimo di ritorni se ne aggiunge uno reso ufficiale proprio oggi. Rebecca Ferguson seconda classificata ad X-Factor UK 2010, è pronta a tornare con la sua quarta fatica discografica. Il lavoro arriva a poco più di un anno dalla pubblicazione del disco di cover soul-jazz Lady Sings The Blues ed a quasi tre anni di distanza dal suo ultimo album di inediti, Freedom, entrambi passati quasi inosservati, a differenza dell'LP di debutto, Heaven, certificato doppio platino nel Regno Unito.
La fama dopo X-Factor anche per Rebecca è calata velocemente ma lei non ha la minima intenzione di lasciarsi abbattere dai magri risultati recenti ed è pronta a farci ascoltare la nuova musica contenuta in Superwoman, album che sarà rilasciato il 14 ottobre via Syco e RCA. L'artista ha registrato nelle fasi di lavorazione è stata seguita dai produttori Jonny Lattimer, Eg White e Troy Miller, che in passato ha collaborato, tra gli altri, con Mark Ronson e con la compianta Amy Winehouse.
Ecco cosa la Ferguson ha detto dell'album al momento dell'annuncio:
"E' complesso dal punto di vista emozionale ed onesto, ho ritrovato forza e sicurezza scrivendo le tracce per questo lavoro. E' il mio disco più personale e mi rimanda a posti della mia vita nei quali mi sento al sicuro. L'ho chiamato Superwoman perché ho imparato ad apprezzare la mia vulnerabilità ed accettarla come forza"
Dichiarazioni molto belle che pongono ancora più curiosità attorno a questo progetto, tanto più che parliamo di una voce davvero particolare e ricercata, un talento limpido che purtroppo si è visto sfuggire il successo dalle mani troppo in fretta. Ecco la copertina e la tracklist di Superwoman: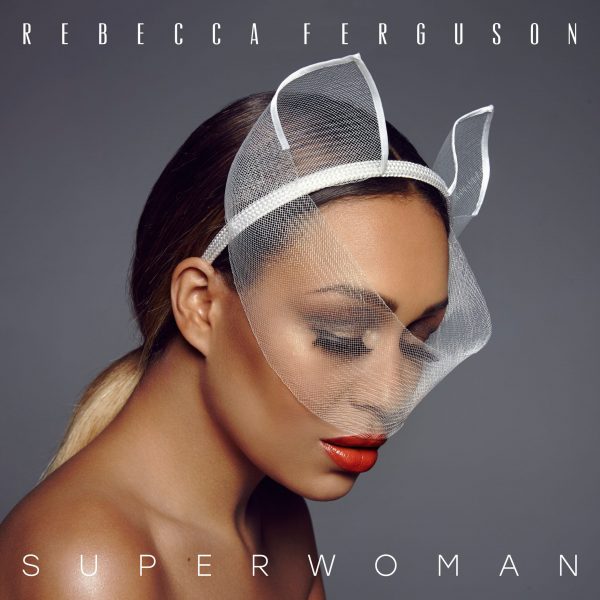 1. Bones
2. Mistress
3. Hold Me
4. Superwoman E
5. Stars
6. The Way You're Looking at Her
7. Pay For It
8. Oceans
9. Don't Want You Back
10. Without a Woman
11. Waiting for Me
12. I'll Meet You There
Nel frattempo gustiamoci il lead single Bones, che è stato premierato ieri da BBC Radio 2 ed è acquistabile da oggi in tutti gli store digitale. Se la canzone vi suona familiare è perché non è un inedito di Rebecca ma una cover del singolo del 2013 di Ginny Blackmore, cantante neozelandese. Si tratta di una bellissima ballad pop con influenze R&B che la voce graffiante di Rebecca riesce ad interpretare con grande intensità. Le carte in regola per far bene in classifica ci sono tutte. A seguire l'audio del brano:
Inoltre sono state annunciate 16 tappe di un tour promozionale che accompagnerà l'artista in giro per il Regno Unito poco dopo che il disco sarà uscito:
23/10 – Venue Cymru, Llandudno
24/10 – Manchester Bridgewater Hall
25/10 – Glasgow Royal Concert Hall
27/10 – Sage Gateshead
28/10 – York Barbican Centre
01/11 – The London Palladium , London
02/11 – Birmingham Symphony Hall
04/11 – Liverpool Philharmonic Hall
05/11 – Cambridge Corn Exchange
06/11 – Colston Hall, Bristol
08/11 – Nottingham Royal Concert Hall
09/11 – Ipswich Regent Theatre
11/11 – Sheffield City Hall
13/11 – G Live Guildford
14/11 – St David's Hall, Cardiff
15/11 – De Montfort Hall, Leicester
Siete contenti del suo comeback? Vi piace la sua versione di Bones?
Testo
I wish that you could see who I really am
It's tough being a woman in love with an unkind man
Cause baby I'd give you the world, in fact, I already do
And how do you repay that?
Talk to me like I'm just a regular tramp tryna took you over
Have you even have a clue, what I gave up just to be here?
Serve you with your steak and beer?
Baby that's for love (Baby that's for love)
Baby that's for real (Baby that's for real)
And all I've ever wanted was for your loving arms
To wrap themselves around me and say
Hey girl, you're the prettiest thing my eyes have ever seen
Come and lay your bones down with me
Come and lay your bones down with me
Hey girl, you're the prettiest thing my heart has ever known
Come and lay your bones down with me
Come and lay your bones down
I'm not tryna play the victim, don't wanna go head to head
But boy I shouldn't have to stand in the mirror convincing myself I'm fair
Maybe that's your job to do
And maybe you should say I'm beautiful
Why do you wanna watch the set when I'm layin' right next to you in my own room?
I feel like you don't even know I'm there
But I put a brush through my hair for you
Run my fingertips over your back real smooth
Boy I need love (Boy I need love)
I don't get enough (I don't get enough)
And all I've ever wanted was for your loving arms
To wrap themselves around me and say
Hey girl, you're the prettiest thing my eyes have ever seen
Come and lay your bones down with me
Come and lay your bones down with me
Hey girl, you're the prettiest thing my heart has ever known
Come and lay your bones down with me
Come and lay your bones down
I look you dead in the eyes and say "I love you"
In the eyes and say "I want you"
In the eyes and say "This is what I'm asking for"
How can you sit and stare at the wall?
Do you even like me at all?
Start talking 'bout making it better, it ain't that complicated
I just wanna see your arms around me, baby
Come and lay your bones down
Come and lay your bones down
Hey girl, you're the prettiest thing my eyes have ever seen
Come and lay your bones down with me
Come and lay your bones down with me (Bones down)
Hey girl, you're the prettiest thing my heart has ever known
Come and lay your bones down with me
Come and lay your bones down
Oh, I look you dead in the eyes and say "I love you"
In the eyes and say "I want you"
In the eyes and say "This is what I'm asking for"
Ooh, come and lay your bones down
Let me lay my bones down