Recensione Junkini: Speak Now – Taylor Swift
Il nostro Junkino Funny Face ha voluto esprimere il suo parere sul nuovo album di Taylor Swift "Speak Now", ecco la sua recensione:
Speak Now non ha solo testi, Speak Now ha lettere aperte a più persone. Ora non chiedetemi la veridicità dei testi scritti dalla Swift, ma di certo sono una conferma della forte partecipazione di questa ragazza nel suo lavoro. Ogni singolo pezzo ha un non so chè di sentito, vero, i pezzi in questione sono vere e proprie emozioni narrate. Il cd parte in quarta con il lead single "Mine" uptempo non distante dal classico repertorio Swift, che ad un primo ascolto lascia un poco indifferenti ma che con il tempo acquista sempre maggior valore. "Sparks Fly" una midtempo fortemente yank, che non può non essere apprezzata, e' l'estate che incontra l'inverno, e che delizia le nostre orecchie, non potrebbe che far bene come singolo. Terzo brano e' il nuovo imminente singolo, presentato più volte in vari show, "Back To December" nonché la vera ballatona strappalacrime del CD.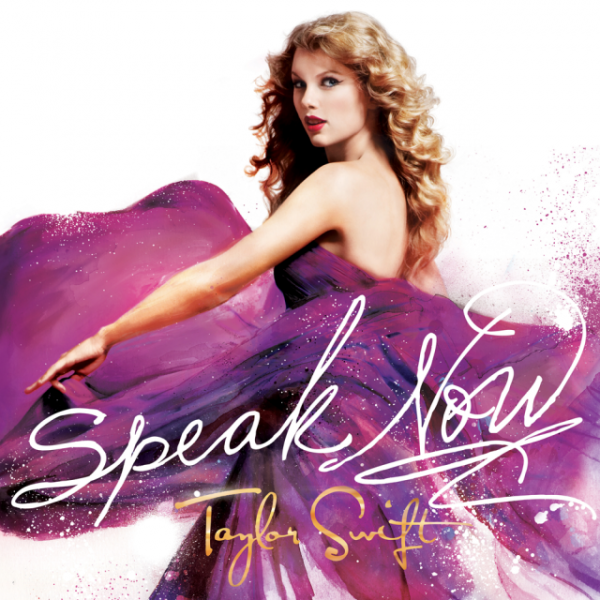 Se avete voglia di qualche lacrimuccia pre – inverno e' il pezzo ideale. La Swift chiede umilmente scusa ad un ragazzo che ha lasciato andar via. Arriviamo alla canzone omonima del disco "Speak Now" simpatica uptempo con i primi forti riferimenti country, dove la Swift ci tira un po' su con toni allegri per poi precipitare in un'altra ballata : "Dear John". Le nostre orecchie subiscono forse la canzone più "polpettosa" e pesante del CD, un agonia esageratamente lunga ben costruita e con ancora forti riferimenti country; non si riesce ad arrivare alla fine senza qualche sbadiglio. Arriviamo dopo questa bella polpetta pesante ad una delle perle dell'album, si tratta di "Mean": accompagnati da un accattivante banjo la Swift tira fuori tutta la sua anima country in questo pezzo dalla melodia allegra ma con un tema di fondo un bel po' dolce-amaro.
Non può non far scappar un sorriso. "The Story Of Us" e' la sorpresina del CD : la Swift ci fa ballare con un pezzo fortissimo e trascinante che strizza l'occhio al pop-rock, una di quelle canzoni che ti impediscono di star fermo, che hai voglia di ascoltare e riascoltare e di canticchiare a squarciagola sotto la doccia. Assolutamente deve essere scelta come singolo. Ed ecco che arriva un'altra album filler dopo "Dear John", ma perlomeno la precedente aveva lo scopo di farti fare una rilassante pennica, "Never Grow Up" invece e' semplicemente inutile e supera i limiti dello stucchevole. "Enchanted " e' la fiaba. Una vera e propria fiaba in una magica atmosfera da foresta incantata e ci delizia dalla prima all'ultima nota.
E' la "Love Story" del cd a mio avviso. Dopo questa delizia la Swift ha deciso di rifarci svegliare un po' con un'altra sorpresa vivamente pop rock e che mi ha ricordato una certa Avril Lavigne, parlo di "Better Than Revenge" brano che non mi sarei mai aspettato nel repertorio della Swift . "Innocent" e' un altro tuffo al cuore, presentata in anteprima ai VMA 2010, la canzone si dice sia dedicata a Kanye West e al fattaccio noto a tutti di un anno fa dove il rapper interruppe la Swift durante la sua premiazione affermando che il premio per video dell'anno sarebbe dovuto essere consegnato a Beyonce; ora sorvolando questo tema della canzone pesantemente banale per me, il resto  e' pura emozione: dark e cupa nelle strofe sembra come risorgere nel ritornello con toni angelici e quasi onirici .
L'atmosfera dark da il massimo di se nella super rockeggiante "Haunted": il pezzo, a quanto pare molto amato dai fans ha un sound rock accompagnato da violini impazziti, il tutto ci trasmette una carica pazzesca, ricordando un po' "My Immortal" degli Evanescence . Il CD sta per finire e ci sorbiamo un'altra filler, " Last Kiss" ballata/dormiveglia che vola via in un secondo e concludiamo con un altro bel pezzo "Long Live" dal testo leggermente teen oriented, chiude il sipario rilasciandoci quella magica e incantevole sensazione dei pezzi precedenti.
In conclusione, cosa è "Speak Now"? Non e' un album rivoluzionario, non siamo davanti a innovazione pura, non e' R&B, non e' Soul ne tanto meno Pop danzereccio alla Gaga, Kesha ecc. "Speak Now" e' semplicemente un ottimo esempio di incantevole semplice pop che incontra sfumature country e rock , accompagnato da chitarre folk acustiche, pianoforte, e violini, e con un contorno di atmosfere fiabesche e puramente invernali. I testi,altro grande punto in favore, riconfermano il talento di questa ragazza. Un CD d'ascoltare in viaggio, o quando fuori c'è il temporale, quando siamo un po' malinconici e vogliamo emozionarci e sognare un po'. Spero di avervi interessato all'ascolto e che la lettura sia stata di vostro gradimento.
Clicca qui per acquistare "Speak Now"
Voto complessivo : 4.5 / 5
Pubblicato da _FunnyFace_