Ricky Martin: english version di "Vente Pa' Ca" con Delta Goodrem! (AUDIO)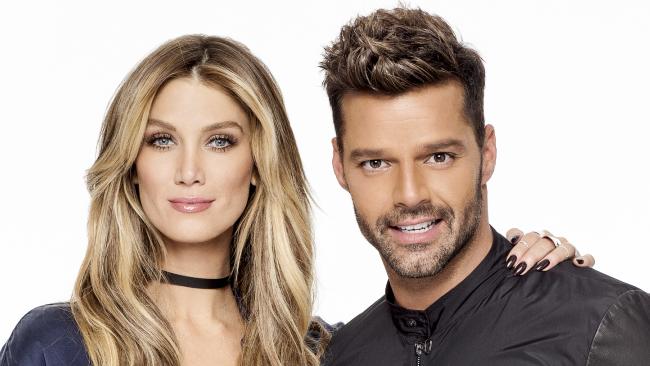 Per la versione inglese del suo ultimo singolo il cantante portoricano Ricky Martin chiama una grande star della musica australiana! La celebre voce di Livin' La Vida Loca, a ormai quasi due anni dall'uscita del suo decimo album in studio A Quien Quiera Escuchar e dalla sua partecipazione a The Voice Australia in qualità di coach, è finalmente ritornato sulle scene musicali lo scorso settembre con il suo nuovo singolo Vente Pa' Ca (puoi riascoltarlo e guardare il video ufficiale QUI), brano dalle forti influenze Reggaeton arrivato alla numero 1 della chart Latina negli States e che Ricky ha cantato assieme al giovanissimo Maluma, di recente featured artist anche del nuovo singolo di Shakira Chantaje.
Dopo il buon successo ottenuto dalla versione spagnola (scelta come primo estratto dall'undicesimo album in studio di Ricky Martin), il cantante di She Bangs ha deciso di lanciare Vente Pa' Ca anche nel mercato anglofono mantenendo quasi inalterato il brano se non nella lingua e nella scelta del featured artist, che questa volta è toccata a una celebre popstar australiana che lo stesso Ricky ha conosciuto sulle poltrone del talent show The Voice. Stiamo ovviamente parlando di Delta Goodrem, famosissima in Australia per il suo caratteristico timbro vocale, i suoi album arrivati tutti tra le prime due posizioni delle chart e i suoi celebri singoli Lost Without You e Innocent Eyes, con i quali è diventata una delle artiste australiane più vendute al mondo.
La versione inglese di Vente Pa' Ca risulta un brano davvero riuscito: i timbri di Ricky e di Delta si sposano perfettamente all'energica base Latin/Reggaeton dando alla track grande freschezza e ottime probabilità per sfondare anche nel mercato anglofono, dopo aver già raggiunto le prime posizioni in Spagna e America Latina. Vi lasciamo ora all'audio della canzone.
Cosa ne pensate di questa nuova versione di Vente Pa' Ca?