Rihanna – Diamonds (primo singolo)
Settimo anno nel musicbiz, e settimo album in arrivo per Rihanna. Anche questo autunno è arrivato il momento di svelare un nuovo primo singolo di Rihanna. Il titolo della canzone è "Diamonds", prodotta da Benny Blanco, composta da Sia ed è stata trasmessa via radio oggi alle 14. Dopo due uptempo scelte come lead single dei precedenti due album, questa volta Riri punta su un brano più lento ma comunque incisivo. E' impressionante come questa cantante non sbagli un colpo.
"Diamonds" è una ballata estremamente radiofonica ed intuitiva. Il ritornello entra subito in testa e non ne esce facilmente. Sia anche questa volta ha fatto un ottimo lavoro, le lyrics ed beat creato da Benny si amalgamano in maniera perfetto creando un istant banger. Nessuna certezza invece per quanto riguarda il settimo album di Rihanna, la cui uscita è prevista per novembre. Al progetto hanno collaborato tra gli altri anche Ne-Yo, Sean Garrett, Swedish House Mafia, Labrinth e No I.D.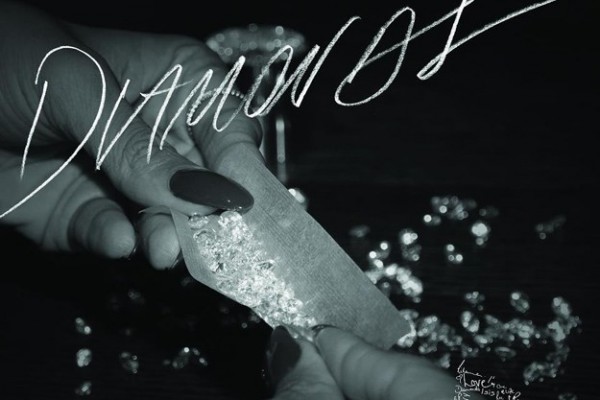 La cantante barbadiana non si ferma un momento e ad un anno dall'uscita dell'ultimo LP "Talk That Talk" pubblicherà un nuovo disco. Giusto il 6 settembre ha rilasciato "Cockiness (Love It) (Remix)" mentre oggi è già disponibile su iTunes il nuovo singolo "Diamonds". "Siamo belli come diamanti nel cielo" canta Rihanna che in precedenza aveva descritto la traccia "happy and hippy" e "diversa da quanto la gente si aspetta".
Effettivamente niente uptempo questa volta, ma un brano che sicuramente potrà fare bene nel periodo che sta per arrivare. Come ogni fine d'anno i prossimi mesi saranno affollati di release mentre a marzo 2013 partirà il Diamonds World Tour, del quale per il momento conosciamo soltanto le date nord americane.
Testo e traduzione della canzone