Rihanna elogiata da un'attrice premio Oscar
La carriera imprenditoriale di Rihanna procede a gonfie vele. Arrivano i complimenti da una grande diva del cinema contemporaneo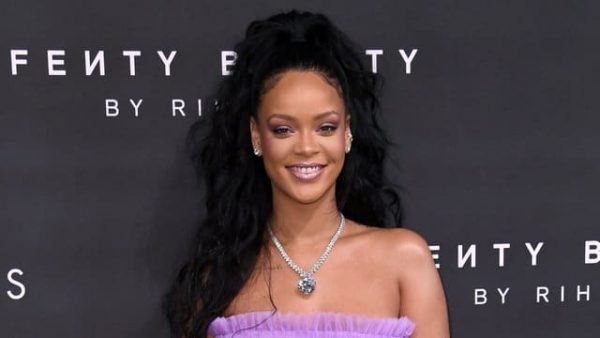 Mentre in molti aspettano che il duetto con Beyoncé si concretizzi (QUI per sapere di cosa stiamo parlando), Rihanna continua a portare avanti i suoi progetti imprenditoriali, in primis la recente linea make-up Fenty Beauty. 
Questo suo ingresso nell'industria cosmetica non solo non è passato inosservato, ma ha già ricevuto complimenti da numerose celebrities, ultima delle quali è una famosa attrice, premio Oscar 2017 per il film Fences. Si tratta della grande Viola Davis, che ha parlato di Fenty Beauty nella sua ultima intervista rilasciata a People.
Ecco le parole della star di How To Get Away With Murder: 
"La cosa bella di Fenty, che io posseggo, è che posso avere un make-up che rispetta esattamente la colorazione della mia pelle. Non mi sento di usare qualcosa che sia cinque volte più chiaro rispetto la mia colorazione, o mischiare due tonalità per trovare la mia. Fenty invece è come la mia pelle naturale. Sono onorata dal fatto che venga riconosciuta con questa linea. Ringrazio Rihanna per questo"
Si può apprezzare o meno Rihanna dal punto di vista musicale, ma è innegabile che la barbadiana abbia davvero la stoffa dell'imprenditrice, altro talento che si va aggiungere ai molti altri che la rendono una vera forza della natura. Non potrà che essere felice di quest'ultimo attestato di stima arrivato dalla Davis, ulteriore motivo per continuare a fare quello che sta già facendo, con ottimi risultati.
Chapeau