Rihanna rilascia la copertina ufficiale di "Love On The Brain"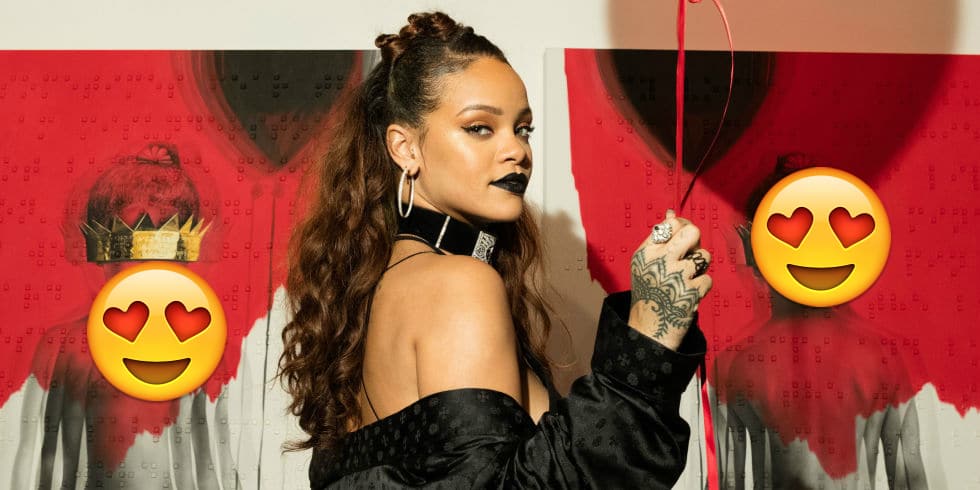 Va avanti la promozione dell'ultimo sforzo discografico di Rihanna, "Anti". Il disco ha da poco superato 1,1 milioni di copie vendute, un risultato non strabiliante e sicuramente sottotono per un grande nome come Rihanna, ma che va comunque ben al di là delle stime iniziali. Sul fronte singoli, Rih è tornata a dominare con il grandissimo successo di "Work", ha ottenuto risultati così così (buoni in USA) con "Needed Me" ed è andata malino con "Kiss It Better" (nemmeno a farlo apposta, la nostra preferita fra i singoli usciti finora), una situazione tutto sommato buona, anche se non perfetta come nelle precedenti Ere
Comunque, se a questo sommiamo il boom di "This Is What You're Came For", capiamo che attualmente a Riri conviene comunque schierare un altro singolo e sperare che possa diventare una hit. Ebbene, un nuovo singolo è stato appena annunciato. La scelta ricade fortunatamente proprio sulla nostra traccia preferita di "Anti": parliamo di "Love on the Brain", fra l'altro il brano incluso nel progetto. Vi riportiamo il commento estratto dalla nostra recensione del disco, che potete consultare QUI:
Un mix di eleganza, innovazione (per lei) e una grande prova vocale è la caratteristica di Love On The Brain, una delle tracce migliori e più di rilievo dell'intero progetto. La canzone è stata curata interamente da Fred Ball dal punto di vista della produzione e presenta un ritmo molto particolare. Il pezzo parla di un tipo di amore diverso dal solito, un amore che non gioca sul piano fisico, ma su quello mentale, che non riesci più a togliere dai pensieri.

Il sound anche qui è molto uniforme, ma i cambiamenti vocali che Rihanna riesce a mettere in pratica riescono a rendere la canzone una novità fino alla fine. Il ritmo poi, allo stesso tempo incalzante ma anche pacato e mite, ti entra in testa e non esce più, proprio come l'amore raccontato nella canzone. La traccia diventa così una delle più belle canzoni che Rihanna abbia proposto in quest'ultimi tempi, grazie alla brillante produzione, che non scade mai nella banalità e che difficilmente stanca subito, e grazie al talento di Rihanna, che riesce a brillare.
Eccovi di seguito l'audio del brano. Che ne pensate di questa scelta?

Rilasciata la copertina ufficiale del brano: