Rihanna – Only Girl (In The World) (video)
Le atmosfere cupe e oscure che hanno caratterizzato la Rated R Era sono state sostituite da luci e colri, è il rosso la nuance che caratterizza questa nuova Era discografica. Rosso come i capelli di Rihanna e rosso come i tramonti che troviamo all'interno del video che accompagna "– Only Girl (In The World)", primo singolo estratto dall'album "Loud". Si tratta di una uptempo prodotta dai fidati Stargate, sono loro i produttori che hanno creato hit del calibro di "Unfaithful", "Hate That I Love You", "Don't Stop the Music", "Take a Bow", "Rude Boy" ed altre ancora.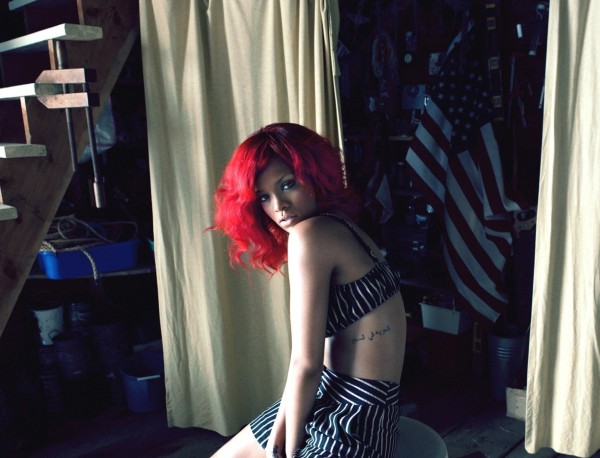 Il pezzo è sicuramente immediato e di facile ascolto, il ritornello entra subito in testa e li rimane. Insomma, gli ingredienti per un altro successo internazionale ci sono tutti. Per il momento il brano ha peakkato alla posizione numero 3 della Billboard Hot 100, staremo a vedere se con la spinta della clip riuscirà a salire ancora.
Per quanto riguarda invece "Loud", quinto studio album della cantante barbiadiana, il disco conterrà brani cantati in collaborazione con Nicki Minaj e Drake e vedrà la luce a partire dal 12 novembre.