Rihanna protagonista del reboot dell'iconico film The Blues Brothers?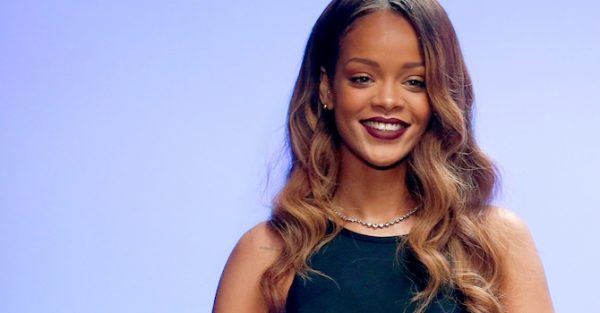 La carriera cinematografica di Rihanna sembra aver preso la giusta piega dopo un inizio tutt'altro che memorabile. La stella barbadiana sarebbe pronta a tornare sul set per interpretare un ruolo che potrebbe farle compiere il definitivo salto di qualità nel mondo del cinema. Di cosa stiamo parlando? Ve lo diciamo subito.
Dan Aykroyd, attore, cantante e produttore celebre in particolar modo per aver preso parte a pietre miliari del cinema quali The Blues Brothers, Una Poltrona per due e Ghostbusters, ha recentemente rivelato di essere intenzionato a mettere in piedi un reboot femminile della commedia musicale del 1980, trasformando i Blues Brothers in scatenate Soul Sisters. Se l'idea dovesse concretizzarsi, come quasi certo sarà, in pole position per il ruolo della protagonista ci sarebbe proprio lei, Rihanna, considerata da Aykroyd perfetta per la parte. Queste le parole di DISH Nation:
"Riri è in cima alla lista stilata da Dan e dai produttori del reboot in rosa di Blues Brothers. Dan crede fortemente che abbia la giusta personalità per guidare il progetto, il quale si arrichirebbe di una delle più grandi performers di oggi, la quale non avrebbe alcun problema di cantare canzoni blues originali e cover di canzoni soul. Anche Jennifer Hudson è presa in considerazione dai produttori come colei che potrebbe recitare accanto a Riri, e formare una coppia all'altezza dei rivali maschili Jake e Elwood Blues. Rihanna è sicuramente entusiasta dell'idea di espandere la sua carriera di attrice e un grande progetto che le permetta di mostrare il suo talento nel canto e nella recitazione le permetterebbe di fare un salto di qualità ad Hollywood"
Secondo voi Rihanna ha la stoffa per portare sul grande schermo un personaggio così carismatico? Nel frattempo tra poco la vedremo nel ruolo di aliena in Valerian e hacker in Ocean 8...