Rihanna si scambia complimenti con Mariah Carey, e vorrebbe Drake in tour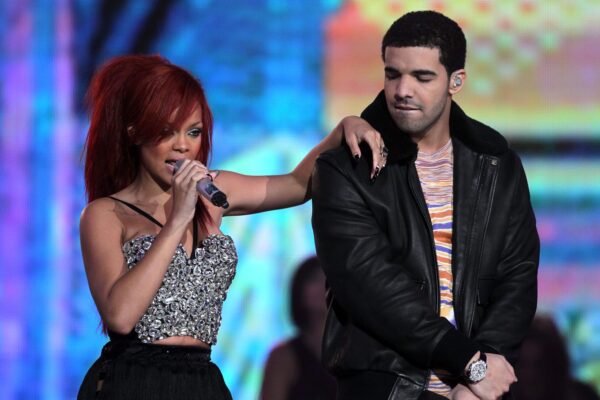 Non è iniziata in maniera del tutto semplice l"ANTi' Era dell'artista barbadiana Rihanna.
Mentre Tidal e Universal si accusano vicendevolmente per le responsabilità di un debutto in Billboard a dir poco disastroso, ecco che arriva Mariah Carey a dire ciò che pensa della giovane collega.
Sappiamo bene che Mariah non sempre si è dimostrata carina nei confronti delle colleghe, eppure a quanto pare abbiamo trovato una nuova Navy.
Qualche giorno fa Rihanna in un'intervista ha confessato di come la Carey sia uno dei motivi per i quali ha iniziato a cantare, essendo fin da piccola sua grandissima ammiratrice.
Le parole di apprezzamento della Fenty sono state riportate a Mariah, ospite nel programma radiofonico 'Breakfast Express', che ha così risposto:
E' molto bello. Lei è fantastica, la amo. E' una grande ragazza e molto talentuosa. Quello che ha detto è un complimento enorme e lo apprezzo.
Ciò non potrà che far piacere alla nostra Rihanna, Mariah sembra essere una senza peli sulla lingua, e sicuramente se ha detto quelle parole, le pensa davvero.
Nel frattempo la promozione del nuovo album 'ANTi' continua e ha fatto tappa ieri nel salotto della grande Ellen DeGeneres (nell'immagine qui sopra le vediamo alle prese con il gioco 'I Have/I Have Never', assieme all'altro ospite big della giornata, George Clooney).
Rihanna è stata ospite dello show e durante l'intervista di rito con la padrona di casa si è parlato anche un po' del suo prossimo tour (che ricordiamo toccherà l'Italia il 13 luglio 2016 a San Siro).
Ad una domanda di Ellen riguardo il presunto flirt con Drake, la cantante ha preferito tenere questo argomento per sé, ed aggiungere che purtroppo Drake non sarà ospite nel suo "ANTi" – tour ma che a lei piacerebbe molto un giorno fare un tour con il rapper. "That's has to happen" ha detto l'artista a riguardo.
Visto il feeling e lo stretto legame lavorativo che esiste da tempo tra i due, la possibilità non è certo del tutto remota.
Staremo a vedere, intanto c'è già un lunghissimo tour che l'aspetta…una cosa alla volta.