Rumor: la Sony è pronta a licenziare Dr. Luke con un anno di anticipo?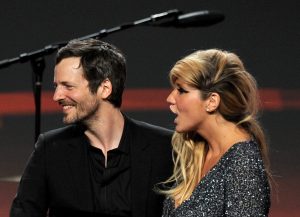 Continuano a rincorrersi rumors e indiscrezioni vari sulla faida in corso tra Kesha e Dr. Luke, faida che coinvolge inevitabilmente anche la Sony.
Stando a quanto riportato da The Wrap, la casa discografica starebbe pensando ad una risoluzione anticipata del contratto con il produttore con un anno di anticipo, in modo da poter salvare la reputazione di tutto il team che la rappresenta.
Una fonte avrebbe infatti dichiarato:
"Kesha non ha alcun poter riguardo al suo contratto. La Sony, però, non può permettersi che tutte le star di tutto il mondo del calibro di Adele accusino l'etichetta di non dare il giusto supporto. Il fatto che la questione tra Kesha e Dr. Luke non si sia ancora affrontata, lascia confusi chi lavora per la casa discografica".
La questione si fa sempre più intricata. Resta il fatto che Dr. Luke non ha ricevuto nessuna denuncia formale di reato, per cui la Sony non potrebbe rescindere il contratto unilateralmente. Servirebbe un accordo tra le parti, ma è lo stesso Luke, tramite il suo portavoce, a smentire le voci in questione rilasciando una dichiarazione a Billboard:
"Luke ha un rapporto eccellente con la Sony. I suoi rappresentanti sono in stretto contatto con i massimi dirigenti della casa discografica e non si è mai parlato di un'ipotesi simile".
Nel frattempo, la paladina per eccellenza del movimento #FreeKesha, Lady Gaga, non ha perso tempo per spingere la Sony a licenziare Dr. Luke.
🙏🏽 Do the right thing @sony #PeopleOverProfit https://t.co/uXtU6sAmmM

— Lady Gaga (@ladygaga) March 9, 2016
Come andrà a finire quella che sembra un'interminabile faida?