Selena Gomez ha rilasciato il video di "Back To You"

Rilasciato poche ore fa sul canale YouTube della cantante il video di Back To You, singolo facente parte della colonna sonora della seconda stagione di 13 Reasons Why.
La clip in poco tempo ha già raggiunto mezzo milione di views, che punti a eguagliare il record nelle prime 24h?
---
Puntuale come aveva anticipato, ecco il nuovo singolo di Selena Gomez, Back To You!
La canzone, facente parte della soundtrack di 13 Reasons Why, sembra fare riferimento al rapporto altalenante con Justin Bieber, con il quale si è presa e lasciata svariate volte.
Dal punto di vista musicale si tratta di un pezzo semplice, che per lo meno ci permette di ascoltare il timbro di Selena senza troppe sovrastrutture. Qual è il vostro giudizio?
---
Selena ha confermato il suo ritorno. #BackToYou sta per arrivare.
Il prossimo 10 maggio Selena Gomez rilascerà nuova musica. La cantante e teen-idol americana ha confermato i rumors di queste ore riguardo al suo imminente comeback.
Il brano farà parte della colonna sonora di "13 Reason Why" seconda stagione, e debutterà ufficialmente tra 10 giorni. 
#BackToYou. Out May 10th, part of the @13ReasonsWhy S2 soundtrack. I'm so excited for you guys to hear it.❣️ pic.twitter.com/BsWAQEx0RW

— Selena Gomez (@selenagomez) May 1, 2018
Vedremo se il singolo riuscirà ad accendere i riflettori sulla sua carriera musicale, al momento in piena empasse.
Alcuni rumors parlano di un singolo biografico che parlerebbe del suo ritorno di fiamma con Justin Bieber, altri invece sostengono sia solo un modo di "ritornare" ai suoi fans.
Staremo a vedere.
---
Anche Selena Gomez potrebbe tornare, dopo un 2017 non propriamente semplice.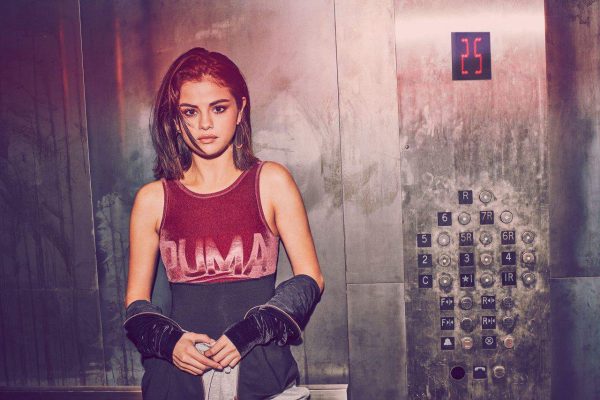 La cantante americana Selena Gomez potrebbe tornare tra poco. Secondo alcuni rumors venuti dal fanclub di Selena, avrebbe già pronto un singolo per un suo imminente ritorno con un nuovo album
Il pezzo si chiama "Back To You", e questa volta dovrebbe essere davvero l'apripista di un nuovo progetto discografico. I singoli rilasciati l'anno scorso infatti non hanno avuto l'impatto sperato, e non da ultimo, la ragazza ha avuto problemi di salute non facilissimi da affrontare.
Il brano "Back To You" potrebbe accompagnare la campagna Puma, della quale Selena é diventata testimonial, strappando un contratto multimilionario con la casa produttrice di indumenti sportivi.
Ecco gli indizi arrivati in rete, con l'hashtag #BackToYou che in un baleno é diventato un trending topic:
👀 #BackToYou pic.twitter.com/G4J9tcCFC6

— Official Selenators (@SelenaFanClub) April 30, 2018
Puma's App Will Unlock Some Exclusive Stuff From Selena's Lead Single. We Can Download The Puma App So Unlock Some Exclusives. This Explains Why Puma Was Tagged. #SG2isComing #BackToYou #BackToYouIsComing #SG2 pic.twitter.com/n8qGaJimPP

— SelenaGomezTea (@SelenaGomezTea) April 30, 2018
A new era is upon us ladies… #BackToYou pic.twitter.com/xBjPDoHzou

— Dami🅴n (@6inchSel) April 30, 2018
Staremo a vedere se veramente riuscirà a pubblicare un nuovo album di successo. Di certo a Selena non manca il fanbase, i #Selenators sembrano pronti a sostenerla ad ogni costo.