Nel sito di Selena Gomez è partito un countdown! Cosa rappresenta?
AGGIORNAMENTO:
Selena Gomez sta facendo aumentare la curiosità dei fans. Dopo aver annunciato una sorpresa per gli scritti al suo sito, ecco che dal medesimo in queste ore è partito un countdown ufficiale che terminerà tra poco più di 12 giorni! Cosa porterà quest'attesa? Un semplice singolo o addirittura direttamente il nuovo album?
QUI per raggiungere la pagina in questione
---
La pausa di Selena Gomez dal mondo della musica è durata gran poco. Dopo il tour cancellato, tra una collaborazione e l'altra sembra esser già arrivato il momento del suo ritorno sulle scene. Guardate cosa ha annunciato sui social…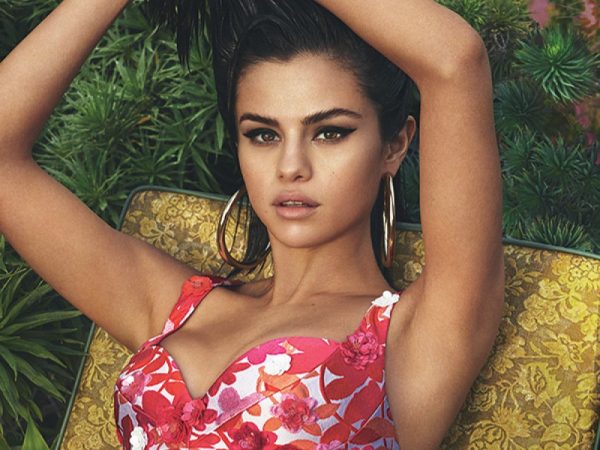 Katy Perry e le sue tecniche promozionali che coinvolgono in prima persona i fans sembrano aver fatto scuola. L'allieva è Selena Gomez, che oggi sui suoi account social ha pubblicato un chiaro messaggio che lascerebbe intendere che il nuovo materiale registrato negli scorsi mesi sia dietro l'angolo.
Something new is coming. Sign-up to be the first to know… https://t.co/Hbdo2uWOsM

— Selena Gomez (@selenagomez) 4 maggio 2017
"Qualcosa di nuovo sta arrivando. Iscrivetevi per essere i primi a sapere…."
Questo il tweet con cui Selena rimanda al sito ufficiale, promettendo a chi si iscriverà, e a chi ovviamente è già iscritto, che presto avrà una sorpresa in anteprima assoluta. Di cosa si tratti ancora non è dato saperlo, ma che c'entri con l'ambito musicale è quasi certo. Dopo l'iscrizione appare infatti il seguente messaggio:
"You're on the list. Stay tuned for more from Selena"
Che sia in arrivo l'annuncio del nuovo singolo o, addirittura, album?
Pochi giorni fa non a caso il leader degli OneRepublic, Ryan Tedder, ha svelato di aver lavorato recentemente con la Gomez, anticipando che una di queste tracce è una "sincera midtempo da pelle d'oca". Potrebbe essere questo il lead single del sequel di Revival?
Tedder ha anche usato parole al miele per descrivere la giovane collega:
"Sa quello che vuole, ha un punto di vista distinto. No decine di hit, non importa quanto siano grandi, se lei non ci crede o non le sente non le canta e non le tiene…Abbiamo creato un paio di brani, non posso sapere cosa sceglierà per il suo album ma quelli che abbiamo fatto mi affascinano. Sono completamente diversi da tutto ciò che ha"
Dopo Miley Cyrus un'altra ex stellina Disney è in procinto di tornare. A questo punto attendiamo Demi Lovato per il tris…