Selena Gomez, online un'anteprima di una nuova versione di "Kill Em With Kindness" (AUDIO)
Nonostante il suo ultimo disco, "Revival" non abbia riscosso un grandissimo successo (ad oggi sono state vendute circa 600.000 copie dell'album), Selena Gomez ha deciso di rilasciare un quarto ed ultimo singolo, in concomitanza con l'inizio del suo tour mondiale. Questa volta la scelta è ricaduta sulla seconda traccia dell'album, ovvero "Kill Em With Kindness", una canzone che ha poco a che fare con il sound dei tre singoli rilasciati precedentemente.
Se infatti "Hands To Myself" e "Good For You" avevano un sapore più urban ed R&B, con "Kill Em With Kindness" si cambia completamente direzione, puntando su una traccia essenzialmente pop con svariati elementi dance, che trovano il loro culmine nel potente drop, in cui quel fischiettio che all'inizio era solo una intro, diventa molto più coinvolgente, così come anche le strofe successive al primo ritornello.
Come buona parte delle canzoni di "Revival", anche questa è caratterizzata da un'ottima produzione che non stanca facilmente, e infatti, ad un primo ascolto dell'album, forse è proprio questa la traccia che cattura meglio l'attenzione dell'ascoltatore. Di contro abbiamo una performance vocale scarna e piatta, ma si sa: chi ascolta Selena Gomez di certo non è interessato alla vocalità.
La scelta di usarla come singolo quindi non è stata affatto sbagliata, dato che si presta benissimo alle radio, se non fosse che il pezzo sia stato bannato in seguito a tragiche vicende avvenute in USA, per via del titolo.
Per ora quest'Era, dal punto di vista dei singoli, si sta rivelando un successo: i tre precedenti singoli di "Revival" sono andate bene in classifica in USA, raggiungendo la top 10 e vendendo più di un milione di copie ciascuno (fatta eccezione per "Hands To Myself", che ad ora ha venduto circa 800.000 copie invece).
Da notare come nella carriera della Gomez le vendite dei singoli siano inversamente proporzionali a quelle degli album (e alla loro qualità?): la sua Era migliore per le vendite dei singoli è di gran lunga la peggiore per quanto riguarda le vendite dell'album. 
Di seguito l'artcover: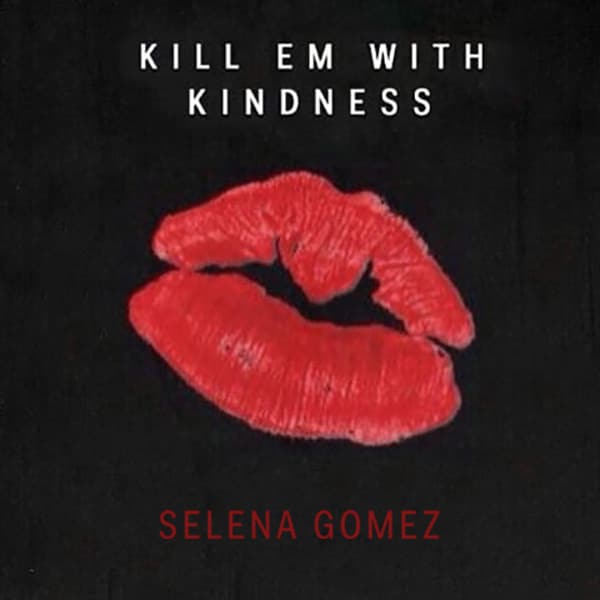 Il video non è nulla di che. La canzone aveva molto potenziale e poteva dare il via ad un buon video con una bella trama ma, anche questa volta, la clip serve giusto per aiutare la canzone grazie alle views. Un video mediocre e a tratti anche noioso, una copia di "Good For You" versione bianco e nero.
---
Selena ha ora annunciato di aver registrato una versione inedita del brano, in chiave piano ballad, e che arriverà a breve! Ecco un'anteprima pubblicata dall'artista su Twitter:
Did this on my birthday… coming soon. Thank you for all the love. I love you guys, God bless pic.twitter.com/4Pb5usx2Pk

— Selena Gomez (@selenagomez) July 23, 2016