Selena Gomez sull'orlo della crisi? Ecco il suo sfogo…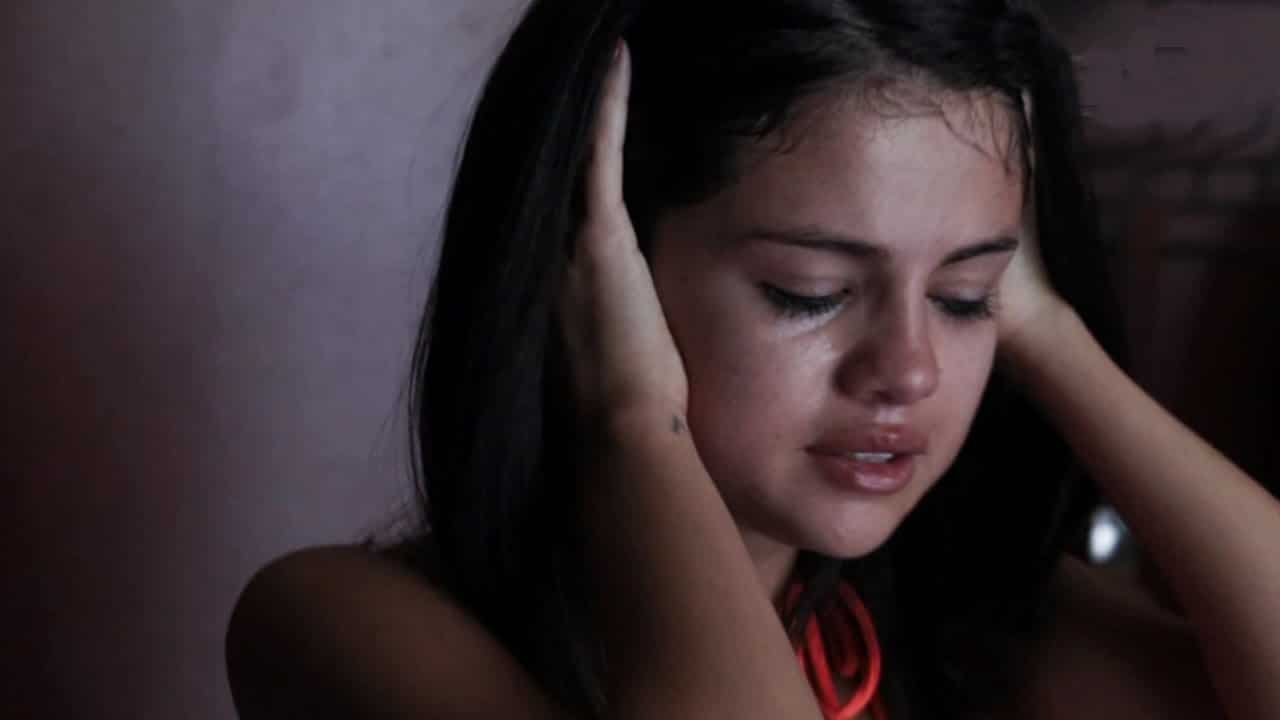 Bella, ricca e famosa, perchè Selena Gomez "piangnucola" sempre? Pare che l'interprete di "Good For You"  stia passando un periodo abbastanza negativo, anche se non si sa di preciso quale sia la causa di questo malumore che ha fatto emergere tramite un malinconico messaggio pubblicato su instagram. La star in questione è Selena Gomez e il suddetto sfogo è arrivato il 23 luglio, all'indomani del suo 24esimo compleanno.
Il 23 luglio la Gomez era impegnata a Jakarta con il primo concerto della leg asiatica del suo Revival Tour e proprio l'evento sembra averle fatto scattare qualcosa dentro. Prima di salire sul palco la cantante ha pubblicato un video su snapchat nel quale esprimeva tutta la sua felicità per l'inizio della leg e ringraziava tutti i suoi seguaci indonesiani per l'affetto dimostratole al suo arrivo nel Paese. Tempo di iniziare e l'umore verso la fine del concerto è del tutto cambiato, tanto che prima di intonare Kill Em' With Kindness, esibizione durante la quale ha pianto, ha annunciato:
"La prossima canzone prima che vada a casa si chiama Kill Em' With Kindness, mi sta molto a cuore. A volte, quando sono frustrata dico delle cose stupide, cose che non penso o che la gente capisce in modo sbagliato. La verità è che l'ultima cosa di cui abbiamo bisogno è l'odio, in ogni sua forma".
Queste parole molto probabilmente sono riferite al caos scoppiato su twitter a seguito del suo tentativo di difendere l'amica Taylor Swift, durante il quale ha scritto alcuni tweet che potevano essere facilmente fraintesi, tanto che molta gente l'ha accusata di essere insensibile al razzismo (QUI per approfondire).
E' il messaggio che ha pubblicato dopo il live, però, che ha fatto preoccupare i suoi fans, dal momento che è trasparito un forte malessere. Ecco quanto scritto da Selena:
"Questa sera non mi sono sentita autentica, disconnessa sia da me stessa che dalla mia musica. Non ho mai pensato che le mie cose, i vestiti che indosso od un video potessero definire ciò che sono come persona. Fingo per un attimo e ho paura di cose che nemmeno sono successe. Mi sento statica, rimango calma e non voglio starmene seduta tra me e me a chiedermi – E' qui dove sono arrivata mettendo tutta me stessa? -. Ho sempre detto la verità. Sono sempre sincera in ciò che dico; ho dimostrato chi sono ma ho bisogno di ripensare ad alcuni lati creativi e personali della mia vita.  Avevo bisogno di buttar fuori tutto ciò"
Sotto la fotografia ha poi precisato:
"Non sto cercando di essere negativa con quello che ho fatto. Sono grata per ogni singolo momento vissuto fino a qui – Pubblico indonesiano siete stati grandi e mi avete ispirata – Vi voglio davvero bene"
Nessuno può sapere con certezza cosa abbia spinto una ragazza fortunata come la Gomez ad una riflessione tanto cupa e criptica. Alcuni hanno ipotizzato sia dovuto alle leggi in vigore nel Paese del sud-est asiatico che non consentono di girare con abiti troppo succinti o provocatori.
Ma sarà davvero questa limitazione a certi outfit ad aver scatenato uno sfogo così personale? Si è sentita privata della sua libertà e pertanto sente il bisogno di rivedere alcune cose della sua immagine? Le vere cause le sa solo lei, anche se i suoi fans sono curiosi di sapere cosa abbia turbato a tal punto la loro beniamina.
Crisi passeggera o problemi più "seri"?