Shakira: performance ai Billboard Music Awards + addio a The Voice US
Come prevedevamo e speravamo la lista dei performers non si è chiusa con Katy Perry, Ariana Grande e ed Iggy Azalea. Nelle ultime due giornate sono stati annunciati due nuovi performers: Shakira e Robin Thicke. Partiamo da quest'ultimo.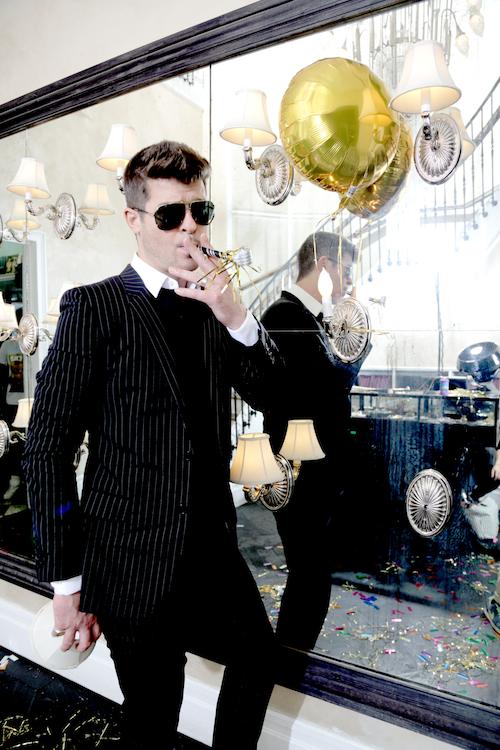 Robin, dopo il travolgente successo del singolo "Blurred lines", non è riuscito più a trovare una hit che potesse consolidare l'album omonimo in classifica. Ora come ora non si sa quale canzone  presenterà all'evento  anche se si vocifera di un nuovo singolo intitolato "Get her back". Staremo a vedere.
Pure Shakira canterà ai Bilboard Music Awards. Anche per lei non si sa ancora quale canzone canterà. Le alternative sono l'attuale  singolo "Empire" o forse, visto l'avvicinarsi dei mondiali, "Dare (Lalala). A sfavore del singolo "Empire", va detto, c'è il fatto che Shakira ha già cantato questo singolo diverse volte dal "Today show" a The Voice, da Jimmy Fallon all'iHeartRadio music Awards. Nonostante ciò il singolo naviga sfortunatanente intorno alla 50esima posizione di iTunes USA.
Intanto Shakira ha annunciato una rilevante notizia per la sua carriera. La cantante lascia definitivamente "The Voice US". La pop-star latina ha così motivato la scelta: "Devo occuparmi della mia carriera da artista. Io non sono realmente una celebrità televisiva  e poi devo prepare il tour e fare altre cose, tipo  la mamma".
Personalmente ritengo che la scelta di Shakira sia comprensibile: lei aveva sicuramente bisogno di un rilancio della sua popolarità negli USA e con due stagioni di The Voice ha raggiunto l'obiettivo tanto che in questi mesi l'abbiamo vista in tanti show televisivi . Inoltre la sua partecipazione al talent show ha riscosso un particolare apprezzamento anche nei social network. Ora come ora è giusto che Shakira si occupi a pieno ritmo della sua carriera e della sua famiglia. Inoltre è meglio andaresene quando il pubblico ti esalta piuttosto di quando è stanco di te.