Shawn Mendes parla del suo secondo album su twitter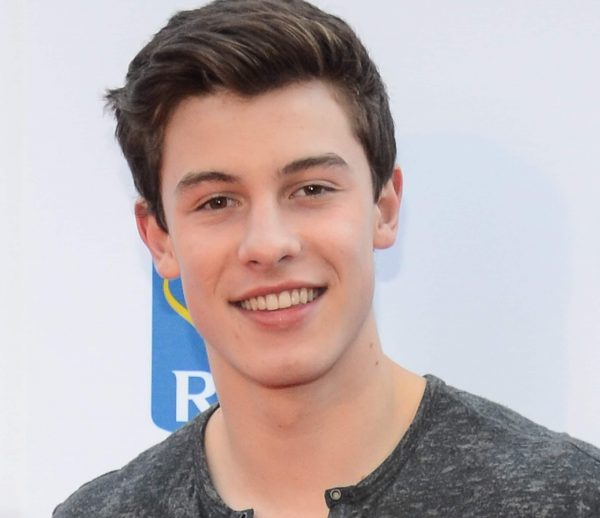 Con un nuovo singolo in uscita questo venerdì, il cantante canadese Shawn Mendes è già pronto a dare inizio alla sua seconda Era discografica. L'hitmaker di "Stitches", che è riuscito a diventare uno dei pochissimi minorenni mai arrivati alla no.1 della Billboard 200, a quanto pare ha intenzione di agire al più presto al fine di stabilizzare la sua carriera e di dimostrare al mondo intero di non essere il semplice one hit wonder di "Stitches".
In questi giorni, l'artista ha pubblicato numerosi tweet in cui ci parla del nuovo disco. Vi riportiamo di seguito uno per uno tutti i suoi "cinguettii" con relativa traduzione in italiano:
Listening back to these new songs and all of a sudden completely overwhelmed with happiness.

— Shawn Mendes (@ShawnMendes) May 31, 2016
Sto riascoltando le mie nuove canzoni e sono stato completamente sopraffatto dalla felicità
Pouring every single thing i have into this Album and its going to be surreal to share that with you

— Shawn Mendes (@ShawnMendes) May 31, 2016
Sto versando tutto quello che ho in questo disco e sarà davvero surreale condividerlo con voi
Everything about it, i want to know every thought you have about every song when it comes out. Ill sit on twitter for 48 hours i swear

— Shawn Mendes (@ShawnMendes) May 31, 2016
Tutto, voglio conoscere ogni singolo pensiero che potrebbe venir scatenato in voi dalle mie nuove tracce quando saranno pubblicate. Starò incollato su twitter almeno per 48 ore!
I get SERIOUS goosebumps thinking about this shit!!!!

— Shawn Mendes (@ShawnMendes) May 31, 2016
Mi viene DAVVERO la pelle d'oca pensando a questa roba!
I want to scream every song title virtually through twitter right now but I can't! Its killing me just as much i promise

— Shawn Mendes (@ShawnMendes) May 31, 2016
Vorrei urlare virtualmente ogni singola canzone qui su Twitter proprio adesso, ma purtroppo non posso! Questo mi sta uccidendo ma ho promesso
It wont be long anyway. Itll be here before you know it. Really actually worth the wait. I promise, for me and for u!

— Shawn Mendes (@ShawnMendes) May 31, 2016
Non sarò via per molto, comunque. Sarò qui prima ancora che riusciate a rendervene conto! Varrà la pena di attendere, lo prometto: sia per me che per te!
Che dire: un entusiasmo tipico di un adolescente viene tradito chiaramente da questi tweet, e noi siamo felici che la popolarità non abbia alterato la sua genuinità: questo è indice di vera passione da parte dell'artista, il che non si può dire di tanti suoi colleghi.
Voi che ne pensate di queste parole?