Shazam predice i tormentoni dell'estate 2016, la lista completa!
Come è solito fare, Shazam, servizio per telefoni basato sull'identificazione musicale, ha stilato una lista di quelle che dovrebbero essere le hit dell'estate ormai alle porte.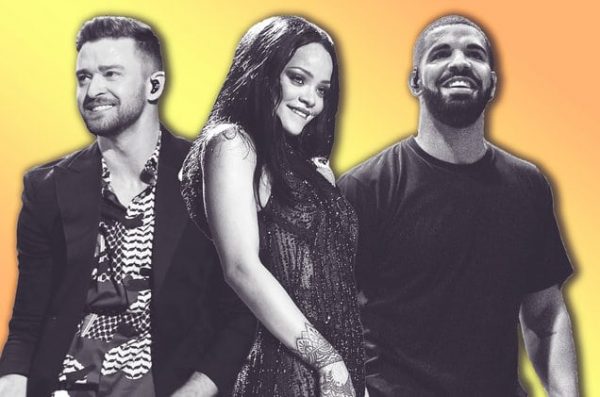 Ecco come Rich Riley, CEO della Shazam Entertainment, ha descritto la lista alla rivista americana Billboard:
Per stilare la Top 12 è stato utilizzato un algoritmo che ha analizzato i dati provenienti da una comunità globale di centinaia di milioni di ascoltatori. Quest'anno è stato davvero dura fare le nostre previsioni. C'erano un sacco di canzoni con un potenziale enorme. La nostra lista comprende star affermate come Keith Urban ma anche giovani emergenti del calibro di LANco e Bishop Briggs.
Ecco le 12 canzoni che, secondo i calcoli di Shazam, diventeranno i tormentoni dell'estate 2016:
Drake – One Dance
Con questo brano il rapper canadese ha conquistato al vetta delle classifiche di alcuni dei mercati più importanti al mondo, come gli Stati Uniti e il Regno Unito. Su Shazam, il singolo ha fatto registrare numeri impressionanti, ad oggi sono ben 3,5 milioni gli ascolti registrati.
Desiigner – Panda
Con "Panda", Desiigner è diventato una delle sorprese più promettenti di sempre. Il brano si è piazzato al settimo posto della Shazam U.S. Chart e, secondo l'algoritmo di Shazam, il rapper diciannovenne ci farà ballare per tutta l'estate.
Calvin Harris feat. Rihanna – This Is What You Came For
Con il precedente singolo "We Found Love", il duo formato dal dj scozzese Calvin Harris e la cantante barbadiana Rihanna aveva fatto registrare ben 345 mila ascolti nella prima settimana. Dato dunque il successo del predecessore e stando ai dati in possesso, "This Is What You Came For" sembra essere destinato a bissare quel successo.
Kiiara – Gold
Con il singolo "Gold", Kiiara è riuscita ad entrare nella Top 5 della classifica australiana. Secondo i dati in possesso di Shazam, la cantante ventunenne otterrà un risultato analogo anche nella classifica statunitense e in quella mondiale.
The Strumbellans – Spirits
Con oltre 1 milione di ascolti, "Spirits" si è piazzata al 33esimo posto della classifica mondiale di Shazam. Per l'estate, il gruppo canadese è un cavallo su cui scommettere grazie ad un sound fresco ed estivo. Qui in Italia, i suoi semi li ha già seminati, vedremo se riuscirà a far faville in tutto il resto delmondo.
Gnash feat. Olivia O'Brien – I Hate U, I Love U
Con il singolo in questione, il duo costituito da Gnash e Olivia O' Brien sta scavalcando la classifica mondiale di Shazam e la sua arrampicata sembra inarrestabile. Al momento, la canzone vanta più di 500 mila ascolti registrati e si trova al 46esimo posto della classifica mondiale.
Jason Derulo – If It Ain't Love
"If It Ain't Love" sta già registrando numeri altissimi su Shazam visto che si è già portato a casa più di 400 mila ascolti e attualmente si trova al 43esimo posto della classifica americana di Shazam. Secondo l'algoritmo, gli ascolti sono destinati ad aumentare a vista d'occhio.
Dua Lipa – Hotter Then Hell
"Hotter Then Hell" fa seguito ad un grande successo come "Be The One", singolo che ha fatto schizzare la britannica Dua Lipa ai vertici delle classifiche di molti paesi, Italia compresa. Se il nuovo singolo riuscirà a seguire la strada imboccata dal predecessore, Dua Lipa diventerà una delle sorprese del 2016 nonché una delle regine dell'estate.
Era Istrefi – Bonbon
Con "Bonbon", la cantante albanese è riuscita a sorprendere tutti ottenendo un buonissimo successo in patria facendosi sentire anche all'estero, Italia in primis, dove la canzone sta iniziando ad ingranare. Con 1,5 milioni di ascolti, Era Istrefi è stata proiettata al 25esimo posto della classifica mondiale di Shazam.
Keith Urban – Wasted Time
Con oltre 120 mila ascolti, "Wasted Time", è già una delle più grandi hit country dell'anno e si candida a diventare tormentone estivo in tutto il mondo, facendo diventare Keith Urban una delle leggende viventi del country americano.
The Chainsmokers feat. Daya – Don't Let Me Down
Con oltre 2 milioni di ascolti, il secondo posto nella Shazam U.S. Chart e la medaglia d'argento nella Worldwide Dance Chart, "Don't Let Me Down" si candida ad essere uno dei brani più suonati dell'estate in tutti i club mondiali.
Justin Timberlake – Can't Stop The Feeling
Con "Can't Stop The Feeling", Justin Timberlake sta registrando numeri assurdi in mezzo mondo, talmente alti da poter diventare la hit più conosciuta del cantante americano. Visti i 100 mila ascolti registrati in appena 24 ore, il successo del singolo è garantito.
Voi che ne pensate? Saranno veramente questi i tormentoni dell'estate 2016?
Voi su quali scommettereste?