Sia – Alive | Video premiere – versione alternativa per il mercato giapponese
Non sempre il saper scrivere hit di successo basta per diventare celebri anche come cantanti: di artisti che hanno composto hit di famosissime ma che poi non sono mai riusciti a decollare come interpreti (pur possedendo grandi voci) ce ne sono a bizzeffe, tuttavia in questi anni una che sembrava destinata a fare questa fine è riuscita a cambiare il destino e ad esplodere nelle classifiche anche come interprete.
Sto ovviamente parlando di Sia. La star ha passato innumerevoli anni a rilasciare album senza riuscire a farsi notare, finché poi non sono arrivate dal cielo collaborazioni prestigiose: quella con Christina Aguilera per l'album "Bionic" e quelle con David Guetta in "Titanium" e Flo Rida in "Wild Ones".
In particolare, queste ultime due hit le hanno aperto una strada incredibile davanti, dandole la possibilità di collaborare praticamente con chiunque e di creare molte hit. Poi, lo scorso anno, la star è riuscita a creare un vero e proprio caso mediatico con il singolo "Chandelier" ed il relativo video, dando il via ad un'Era discografica di grande successo che l'ha affermata definitivamente come superstar. Ma ora è arrivato il momento di compiere un altro passo.

Già qualche mese fa, la cantante aveva confermato la sua intenzione di ritornare con un nuovo progetto entro la fine dell'anno, per poi comunicare che il titolo del suo come back album  sarebbe stato "This Is Acting". Quanto comunicato in queste ore ci rende tuttavia ancora più eccitati al riguardo.
Ebbene, in queste ore la scrittrice britannica Penny Martin ha pubblicato dei tweet riferiti proprio all'artista in questione, rivelandoci così che il primo singolo arriverà entro un mese. Eccovi i tweet:
#WomensTales scoop: not only does @Sia have a single coming this month; she and @WhitneyCummings have their own feature films in the works.

— Penny Martin (@PennyJaneMartin) September 5, 2015
Che ne dite di questa notizia?
---
L'artista ha confermato che il singolo sará intitolato "Alive". Ecco la copertina ufficiale: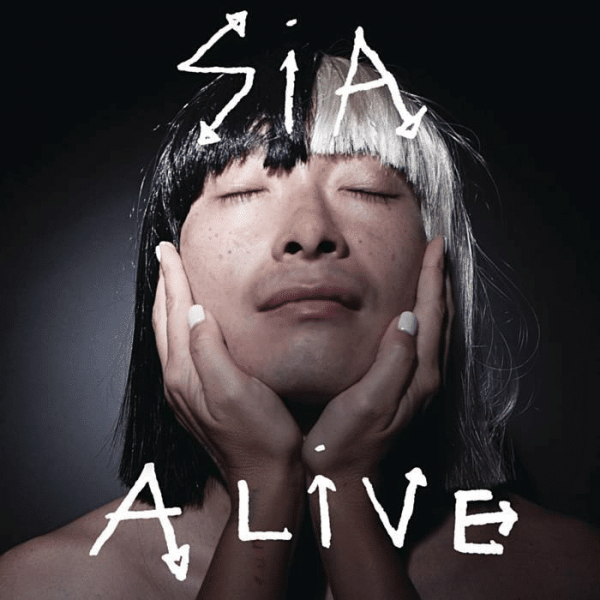 Con un giorno d'anticipo Sia ha deciso di rilasciare ufficialmente il suo comeback single "Alive" :
Non delude le aspettative. Davvero uno dei singoli più belli rilasciati in questo ultimo periodo, una power ballad che secondo noi è destinata al successo. Ovviamente non possiamo dire ora se il brano riuscirà a fare lo stesso casino fatto da "Chandelier", ma sia con questo nuovo pezzo dimostra chiaramente di essere una delle star più interessanti degli ultimi anni. Una songwriter davvero talentuosa, ed un'interprete davvero eccellente.
Per noi è davvero Hot… voi cosa ne dite?
"Alive" è già disponibile su Spotify, l'abbiamo aggiunta alla nostra Playlist di Hit del Rnbjunk Settembre, seguiteci su Spotify:
Rilasciato il bellissimo lyrics video del brano! Sia scatena un vero esercito di artisti di strada ribelli che, in un futuro distopico ed in un'ambientazione tetra, imbrattano i muri con vari murales… non sempre vale la pena spendere tempo a guardare lyrics video, ma questo non è uno di quei casi.
Rilasciato anche un teaser del video. Anche questa volta il soggetto principale sembra essere una bambina un po' "sui generis"… ne uscirà fuori un qualcosa di buono oppure di ripetitivo?
---
Premierato poco fa sul canale Vevo di Sia il video ufficiale di "Alive".
Si tratta di una clip molto semplice che però non colpisce particolarmente lo spettatore: girato in un edificio abbandonato, ci viene mostrato un bambino (o una bambina) che indossa una parrucca bicolore, ormai il simbolo di questa era della cantante, e che si cimenta in passi di karate.
Le immagini, ben realizzate, non rendono pienamente giustizia alla canzone ed appare molto chiaro che Sia (o chi per lei) abbia voluto ricreare le atmosfere del video di "Chandelier", non riuscendo però ad eguagliare il lavoro precedente.
Forse è il caso di modificare il nome dell'album, "This is Repeating" potrebbe essere un titolo più appropriato.
Ecco a voi il video in questione:
Cosa ne pensate? Siete soddisfatti di questo video? Riuscirà un video del genere ad aiutare l'ascesa di "Alive" in classifica?
Rilasciata una nuova versione del video destinata al solo mercato giapponese. Protagonista della clip la giovane ballerina Maddie Ziegler, che ci intrattiene come sempre con una fantastica coreografia, questa volta in un ambiente scarno, con alle spalle un semplice sfondo in ombra.
https://youtu.be/Q6pTQd24iLs
Testo
[Sia]
I was born in a thunderstorm
I grew up overnight
I played alone
I'm playing on my own
I survived
Hey
I wanted everything I never had
Like the love that comes with life
I wore Ambien and I hated it
But I survived
I had wanted to go to a place where all the demons go
Where the wind don't change
And nothing in the ground can ever grow
No hope, just lies
And you're taught to cry in your pillow
But I'll survive
I'm still breathing
I'm still breathing
I'm still breathing
I'm still breathing
I'm alive
I'm alive
I'm alive
I'm alive
I found solace in the strangest place
Way in the back of my mind
I saw my life in a stranger's face
And it was mine
I had wanted to go to a place where all the demons go
Where the wind don't change
And nothing in the ground can ever grow
No hope, just lies
And you're taught to cry in your pillow
But I'll survive
I'm still breathing
I'm still breathing
I'm still breathing
I'm still breathing
I'm alive
I'm alive
I'm alive
I'm alive
You took it out, but I'm still breathing
You took it out, but I'm still breathing
You took it out, but I'm still breathing
You took it out, but I'm still breathing
You took it out, but I'm still breathing
You took it out, but I'm still breathing
You took it out, but I'm still breathing
You took it out, but I'm still breathing
I had made every single mistake
That you could ever possibly make
I took and I took and I took what you gave
But you never noticed that I was in pain
I knew what I wanted; I went in and got it
Did all the things that you said that I wouldn't
I told you that I would never be forgotten
I know that's part of you
And I'm still breathing
I'm still breathing
I'm still breathing
I'm still breathing
I'm alive (You took it out, but I'm still breathing)
(You took it out, but I'm still breathing)
I'm alive (You took it out, but I'm still breathing)
(You took it out, but I'm still breathing)
I'm alive (You took it out, but I'm still breathing)
(You took it out, but I'm still breathing)
I'm alive
I'm alive
I'm alive
I'm alive
I'm alive
Traduzione
Sono nata in una tempesta
Sono cresciuta di notte
Giocavo da sola
Giocavo per conto mio
Sono sopravvissuta
Hey
Volevo tutto quello che non ho mai avuto
Come l'amore che viene con la vita
Ho vestito Ambien e lo odiavo
Ma sono sopravvissuta…
Volevo andare nel posto dove vanno tutti i demoni
Dove il vento non cambia
Nessuna speranza, solo menzogne
E tu hai pensato di piangere sul tuo cuscino
Ma sopravviverò
Sto ancora respirando (x4)
Sono Viva (x4)
Ho trovato consolazione nel posto più strano
Nel profondo della mia mente
Ho visto la mia vita nella faccia di un estraneo
Ed era la mia
Volevo andare nel posto dove vanno tutti i demoni
Dove il vento non cambia
Nessuna speranza, solo menzogne
E tu hai pensato di piangere sul tuo cuscino
Ma sopravviverò
Sto ancora respirando (x4)
Sono Viva (x4)
Me lo hai tolto, ma sto ancora respirando (x8)
Ho fatto ogni singolo errore
Che sia possibile fare
Ho preso e ho preso e ho preso ciò che mi hai dato
Ma non ti sei mai accorto che stavo soffrendo
Sapevo quello che volevo, sono andato e l'ho preso
Ho fatto tutte quelle cose che hai detto che non avrei fatto
Ti ho detto che non sarei mai stata dimenticata
So che è una parte di te
E sto ancora respirando
Sto ancora respirando (x4)
Sono Viva (me lo hai tolto, ma sto ancora respirando) (x4)
Sono Viva (x4)
Testo a cura di Matteo Berardi