Sia – Angel By The Wings | nuova canzone (AUDIO e TESTO)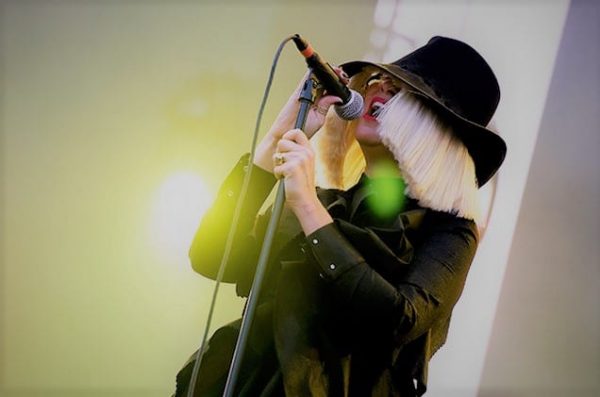 Sia e le colonne sonore, un connubio vincente che non stanca mai.
A pochi giorni dal rilascio di Never Give Up (QUI per ascoltarla), pezzo tratto dalla pellicola australiana Lion, Sia è tornata con un nuovo coinvolgente brano che andrà ad accompagnare la promozione del film-documentario The Eagle Huntress.
The Eagle Huntress è basato sulla storia vera di Aisholpan, 13enne mongola con il sogno di diventare la prima cacciatrice di aquile donna del suo Paese da quando, 2000 anni fa, è nato questo epico mestiere.
Un racconto di coraggio e tenacia non poteva esser meglio rappresentato che dall'ipnotizzante voce di Sia, l quale per l'occasione ha composto una canzone meravigliosa, Angel By The Wings.
Si tratta di una travolgente e magnetica ballad pop il cui ingannevole inizio delicato sfocia in un ritornello a dir poco esplosivo, un tripudio di emozioni rese in maniera divina dalla cantante, che riesce a trasmettere con la sola forza della musica tutto ciò che la storia della giovane Aisholpan rappresenta.
Il testo contiene un indomabile messaggio di ottimismo, invita le persone a guardare il cielo e non perdere mai la speranza perché, come dice il ritornello, "Tu puoi fare tutto".
Insomma, Angel By The Wings è, senza troppi giri di parole, uno dei girl power anthem meglio riusciti degli ultimi anni, ennesima conferma del fatto che Sia Kate Isobelle Furler è una delle migliori artiste in circolazione…peccato che la maggior parte del pubblico la conosca solo per i tormentoni The Greatest o Cheap Thrills.
"Sono incredibilmente grato che Sia abbia dedicato del tempo per scrivere e registrare questa canzone così speciale. E' un enorme voto di fiducia per il nostro documentario. Non avrei potuto immaginare una colonna sonora migliore per il film, calza a pennello".
Disse Otto Bell qualche mese fa a proposito di Angel By The Wings.
Detto questo non possiamo far altro che lasciarvi alla traccia audio della colonna sonora:
Cosa ne pensate? Ennesimo capolavoro di Sia?
Testo
Oh so, your wounds they show
I know you have never felt so alone
But hold on, head up, be strong
Oh hold on, hold on until you hear them come
Here they come, oh
Take an angel by the wings
Beg her now for anything
Beg her now for one more day
Take an angel by the wings
Time to tell her everything
Ask her for the strength to stay
You can, you can do anything, anything
You can do anything
You can, you can do anything, anything
You can do anything
You can, you can do anything, anything
You can do anything
You can, you can do anything, anything
You can do anything
Look up, call to the sky
Oh, look up and don't ask why, oh
Just take an angel by the wings
Beg her now for anything
Beg her now for one more day
Take an angel by the wings
Time to tell her anything
Ask her for the strength to stay
You can, you can do anything, anything
You can do anything
You can, you can do anything, anything
You can do anything
You can, you can do anything, anything
You can do anything
You can, you can do anything, anything
You can do anything
You can, you can do anything, anything
You can do anything
You can, you can do anything, anything
You can do anything
You can, you can do anything, anything
You can do anything
You can, you can do anything, anything
You can do anything