Singoli di maggior successo del 2015: Uptown Funk batte tutti
Prima in classifica già dalla prima settimana del 2015, "Uptown Funk", non sorprendentemente, è ufficialmente la canzone di maggiore successo dello scorso anno. Nelle classifiche mondiali redatte da Mediatraffic la hit di Mark Ronson e Bruno Mars primeggia con 12.588.000 points nettamente sopra alla seconda posizione di "See You Again" di Wiz Khalifa e Charlie Puth. Questi ultimi due conquistano la medaglia di argento per appena 16.000 points di vantaggio rispetto a "Cheerleader" di Omi.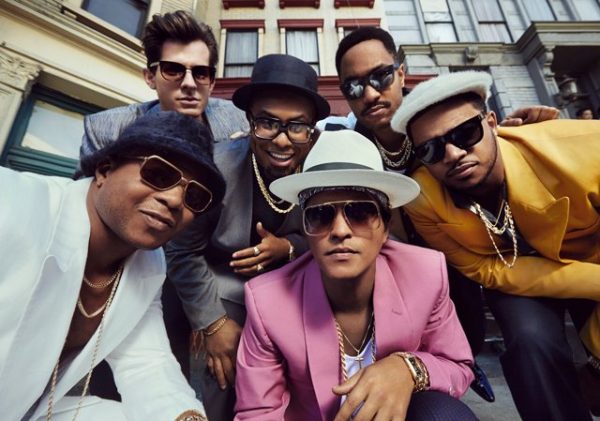 Quarto posto per una hit che aveva inziato il suo corso nel 2014 cioè "Thinking Out Loud" di Ed Sheeran, il cantautore è anche alla 19 con "Photograph". Alla 5 c'è "Hello" di Adele che in appena 10 settimane riesce ad ottenere 7.569.000 points, una media quindi di 750.000 points a settimana. Per fare un paragone, "Hello" ottiene in 70 giorni lo stesso punteggio che nel 2013 "Roar" di Katy Perry ottenne in 4 mesi e mezzo. La scelta del paragone è dovuta al fatto che "Roar" è stata un'enorme hit eppure "Hello" ha fatto gli stessi risultati nella metà del tempo.
Sesto posto per "Love Me Like You Do" di Ellie Goulding, più grande hit della sua carriera. Seguono la contestata "Sugar", la canzone più ascoltata su Spotify "Lean On" e una 'vecchia hit' come "Take Me To Church". Solo alla 10 arriva la prima hit di The Weeknd "Can't Feel My Face", gli altri suoi brani sono alla 14 ("The Hills") e alla 18 ("Earned It"). Dati questi risultati, appare evidente la discrepanza tra il successo di The Weeknd in Nord America (dove è stato il principale protagonista della Billboard Ho 100) e nel resto del mondo.  Tredicesimo posto per "What Do You Mean" di Justin Bieber: 5165000 points in 4 mesi circa, si può dire che in proporzione ha fatto ancora meglio "Sorry" alla 17 con 3,9 mln di points in 70 giorni.  "FourFiveSeconds" di Rihanna, Kanye West e Paul McCartney è alla 15 con 4,4 mln di points. 
Arriviamo alla 16 dove troviamo Taylor Swift, la cantante ha ben 4 singoli in classifica: "Blank Space" appunto alla 16, "Bad Blood" alla 23, "Shake It Off" alla 29  e "Style" alla 34. Taylor ha rischiato anche di fare pokerissimo con "Wildest Dreams" la quale però è rimasta fuori dalla classifica per una manciata di points.
Entriamo nella seconda parte della top 20 che si apre con "Hotline Bling" di Drake e poi con "How Deep Is Your Love" di Calvin Harris. "Trap Queen " è alla 24 seguita da "Where Are U Know". Triplo singolo nell'ultima parte della classifica per Meghan Trainor con "Lips are Movin" (26), "Marvin Gaye" (Charlie Puth fa quindi doppietta con "See You Again") e poi "All About That Bass" alla 40. Rachel Platten è alla 27 con "Fight Song".
Nell'ultimo quarto della classifica spicca l'ammucchiata di star giovani: oltre ai già citati Meghan Trainor e Charlie Puth, spiccano gli One Direction con "Drag Me Down", Shawn Mendes con "Stitches" e Selena Gomez con  "Good For You".